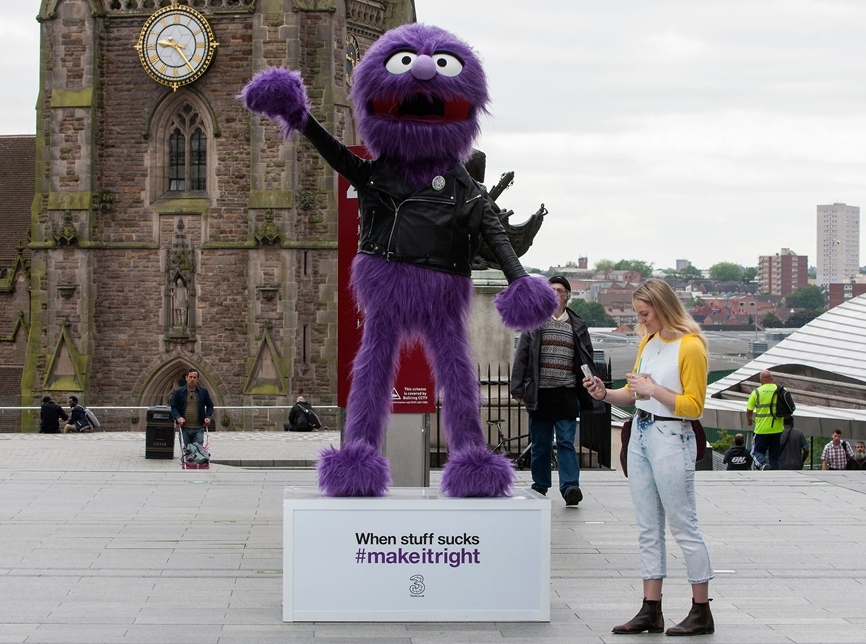 4G is pretty fast wherever you get it from. But some networks are faster than others and Three is about to leap towards the front of the pack as its speeds are set to increase by up to 50% across the UK.
That's thanks to the roll out of additional 5MHz spectrum within the 1800MHz band. Three already uses the 1800MHz band for 4G, but this will just make more available and give it a boost.
As well as faster speeds the new spectrum should improve capacity and performance and further boost reliability by adding much needed capacity in heavily congested areas like city centres.
This is still just standard 4G, so it won't be a match for the LTE-A speeds offered by services like EE's 4G+. But it will ensure that streamed songs and videos are more seamless than ever, while downloads, uploads and web browsing is made as speedy as possible.
If you live in Northern England, the West Midlands, Scotland or Northern Ireland then you should already be able to enjoy these increased speeds, as the extra 5MHz of spectrum is already live in these areas.
The rest of the UK, including London, should be able to take advantage of the extra speed soon though. Three hasn't given an exact timetable for when, but it's continuing its roll out and we'd expect it will be done before long.
It's a good thing too, as while Three offers a number of tempting extras like its Feel At Home service, its Super-Voice VoLTE service and 4G at no extra cost, its coverage can't match EE, O2 or Vodafone and its speeds aren't a match for EE either.
Despite this relatively lacking coverage though it carries an enormous amount of mobile data, with the network carrying 42% of total UK mobile data traffic in the year ending March 2015.
It's no wonder though when the network offers unlimited data tariffs, with the average data use by each customer reaching 4.65GB in June and 1 million gigabytes of data carried by the network each and every day.
Once this additional spectrum has been rolled out and speeds increase we'd expect data use will grow even higher. As customers will be better able to stream, download, work, play and communicate wherever they are.