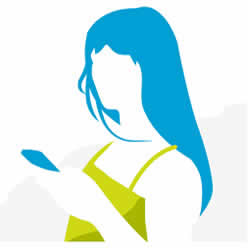 Three might have been slow to get 4G off the ground but it seems to be going strong now, as ten months after launch the numerical network has announced that 3.1 million of its customers are now using 4G, and as its 4G service is provided at no extra cost they're not paying any extra to do so.
All it requires is for them to have a 4G device and be in an area with a 4G signal. Which means the rest of Three's 8 million total customers may well make their way to 4G before long too, as they upgrade their phones or simply get 4G in their area.
In other words unlike most of its competitors which rely on people actively signing up for a 4G tariff, Three already has a built in customer base who simply need the infrastructure to take advantage of the faster speeds, so as Three's coverage continues to expand its 4G customer base is likely to grow rapidly too.
Speaking of coverage, the network has also revealed that it now has 48% UK population coverage for 4G and the network plans to continue expanding its coverage throughout 2015, with an ultimate goal of reaching 98% of the UK population.
More specifically, Three is in the process of deploying equipment to support low frequency 800MHz spectrum, which should improve both its indoor and rural coverage.
Dave Dyson, Chief Executive of Three, said: "The rollout of new capacity is progressing well and, most importantly for me, customer satisfaction is higher than ever. With an advanced 3G network already in place all our customers are able to benefit from a reliable and high performing network.
"The addition of low frequency spectrum is just one part of our plans to expand Three's coverage and bring our network to more people in more places in 2015".