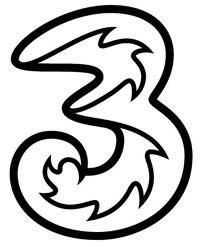 Three UK originally launched its 3G wireless network way back in 2003 and was also the first to do so in the UK. In 2011, Three updated its 3G wireless network to HSPA+ running at 21Mbps ( Mega Bytes per second ) offering 3G download speeds of over 10Mbps.
Three rightly acknowledge that its latest scheduled update isn't 4G wireless ( as in LTE-Advanced ) but is a 3G standard called DC-HSDPA (which stands for Dual Carrier High Speed Downlink Packet Access ), and runs at twice the speed of HSPA+ so its pretty damn quick with reported download speeds of up to 20Mbps.
Three say that DC-HSDPA will be rolled out nationally in the UK during the summer of 2012. The main benefit is faster download and upload speeds. DC-HSDPA uses two signals at the same time which transmit and receive double the data with the added benefit of improved data handling capacity across the network.
The 3G DC-HSDPA service is currently being tested in South West London with no reported problems. The next stage for Three after the DC-HCDPA upgrade will be an update of its network to LTE ( Long Term Evolution ) with a trial already planned.
More on this as soon as 3G hear more.