[caption id="attachment_721" align="aligncenter" width="204"]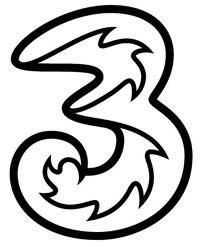 Three has purchased two chunks of Everything Everywhere's 1800MHz spectrum.[/caption]
Three has purchased two chunks of 1800Mhz spectrum from Everything Everywhere, which was required to ditch some its spectrum as part of the merger between T-Mobile and Orange. This could be used for Three to launch 4G services once approved to do so by Ofcom.
The purchase, which will see Three customers get double the existing capacity, is suspected to have been for far less than the predicted £425m. It is believed that Vodafone and O2 were also hoping to net the spectrum.
The sale will be reviewed by the European Commission and Ofcom, to determine whether the deal adheres to the commitments for the merger between T-Mobile and Orange in 2010. This could take as long as three months.
David Dyson, CEO of Three UK, said: 'We have seen a huge growth in data consumption with average mobile handset customer usage now more than 1.1GB per month. Three has led the market in the significant growth of mobile data consumption and the shift to consumer use of smartphones to access the internet.'
He added that the addition of the new spectrum, which will be supported with more spending on technology, showed that Three was committed to maintaining its 'lead as the network built for the mobile internet'.
The deal came after Everything Everywhere got permission from Ofcom to refarm its 1800MHz spectrum in order to launch a 4G offering. The 4G service is due to be released later in the year, and will be released under a new brand.
Even though Three has purchased some of the spectrum that Everything Everywhere is using for its 4G offering, the move does not mean that Three will be able to follow suit and launch its own next-gen offering in 2012. Everything Everywhere has a deadline of September 2013 for clearing the spectrum sold today.