[caption id="attachment_255" align="aligncenter" width="300"]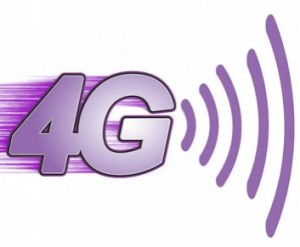 4G Coming to  Three[/caption]
As EE continue marching ever forwards with their 4GEE service you might wonder when anyone else is finally going to launch a 4G network of their own. Certainly for anyone who doesn't want to get a 4G phone or a 4G tablet on EE the wait for a competing service could be frustrating.
If you're waiting on Three specifically then it might have just gotten even more frustrating as they have announced that they don't plan to rollout a 4G Three network until the fourth quarter of 2013. That will make them the last UK network to launch 4G, as both O2 and Vodafone have launches planned for the summer.
That might seem like it would put Three on the back foot but in fact launching so late is a conscious decision. That's according to Dave Dyson, Chief Executive of Three, who stated that: "We have the opportunity to move quite quickly with the 800Mhz spectrum that we acquired in the auction. However, realistically, I think it's going to be towards the end of the year before you see us launch LTE as a technology."
Giving their rivals such a large head start seems like an odd thing to do. EE in particular will have time to generate a huge lead, as by the time Three launch their 4G network, EE's 4GEE service will have been live for around a year. However Three have given some solid reasons for the delay. The biggest factor is surely their own Ultrafast service, which is dramatically faster than other networks 3G services and in practice isn't that far behind the current real-world performance of 4G.
Dyson expressed faith in the Ultrafast service, saying that "Our network stacks up very well. Right now the latest version of 3G and the early versions of LTE are not dramatically different and I am very confident that our customers are getting the right experience."
It makes sense that if customers are already getting an almost comparable service from Ultrafast there's less urgency to roll out 4G. Vodafone and O2 have no such luxury, relying on slower, more dated 3G technologies.
Three have also ensured that Ultrafast customers won't be forgotten once they do launch 4G, as 4G will be added to their plan automatically and at no extra cost.
The other reason that Three are biding their time is that they don't want to rush in blind. They'd rather see what the other networks do and respond accordingly, or in Dyson's words "First we'll see how 4G is positioned by O2 and Vodafone and look at how we position it. I'm fairly relaxed about it."
Three may be the UK's smallest mobile network but even without 4G they're doing well for themselves, gaining 900,000 new customers last year alone, a feat which was no doubt in large part thanks to their Ultrafast service.
When you consider that they're also promising no 4G price hikes for existing Ultrafast customers and that they already have competitive pricing and unlimited data plans there is every chance that when they finally do launch a 4G network of their own it will come out strong.