[caption id="attachment_3924" align="aligncenter" width="248"]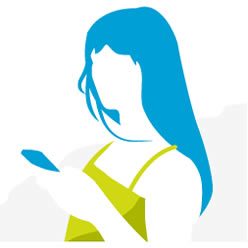 Three 4G At No Extra Cost ...
[/caption]
Three 4G at No Extra Cost.
EE launched its 4G mobile network way back in October, 2012 and currently has 4G coverage in 105 towns and cities. They are without doubt the leader of the pack when it comes to 4G in the UK.
O2 and Vodafone launched their 4G mobile networks on the 29th August to a select number of cities. O2 launched in London, Leeds and Bradford while Vodafone launched in London only. By the end of 2013 O2 will launch in another 10 cities and Vodafone in another 12 cities.
Three 4G Launch and Roll Out Details
A day after Vodafone and O2 launched 4G, Three added a page to its website detailing its planned route to 4G. This includes the launch of its 4G mobile network in London, Birmingham and Manchester during December, 2013.
Additionally, Three has stated that during 2014 they will also launch 4G in another 42 towns and cities : Aberdeen, Blackpool, Bolton, Bournemouth, Bradford, Brighton, Bristol, Cambridge, Cardiff, Coventry, Derby, Dundee, Edinburgh, Exeter, Glasgow, Gloucester, Huddersfield, Ipswich, Kingston Upon Hull, Leeds, Leicester, Liverpool, Luton, Milton Keynes, Newcastle Upon Tyne, Northampton, Norwich, Nottingham, Oxford, Peterborough, Plymouth, Portsmouth, Preston, Sheffield, Slough, Southampton, Southend On Sea, Stoke On Trent, Stockport, Swindon, Watford and York.
During 2015 further towns and cities will get 4G to a level where 98% of the UK's population will have 4G by the end of the year. This is in line with the targets set by both O2 and Vodafone, but a year later EE aim to have 98% population coverage.
Three 4G at No Extra Cost
Although Three's 4G mobile network is launching last in the queue there is some great news on pricing and the way Three will upgrade you to 4G.
The first point is that Three will update your service to 4G at no extra cost. This means that as long as you have a 4G compatible phone you can get 4G as soon as it becomes available in your area. This will be implemented via a software upgrade over the air and there will be no additional paperwork to sign.
Of course, it you don't have a 4G compatible phone then you will be need to upgrade to one. Three say there will be no increase from its current pricing on tariffs. For the current and foreseeable future, Three will be the only 4G mobile operator offering unlimited 4G data so you can download to your heart's content.
Looking at the low pricing structure for Three's 4G service with no additional costs for existing 3G customers coupled with their reasonably priced unlimited data tariffs means that Three should be highly competitive up against the other 4G mobile operators.