[caption id="attachment_704" align="aligncenter" width="300"]
The improvement's to the iPhones iSight camera...[/caption]
This is the sixth article from 4G.co.uk looking at the iPhone 5 inner workings and this article focuses on the iSight camera.
The iSight camera comes in at 8 megapixels and has an LED flash which is not a huge specification to get our photo taking senses excited yet don't despair it actually comes with quite a bit of added oomph.
The iPhone 5's iSight camera comes with some very useful additions over its iPhone 4 predecessor such as the ability to take "Panoramic" photos which makes snapping landscapes and wider shots a much easier task.
That special "Panoramic" shoot involves you taking up to a 240 degree smooth motion shot and the iPhone's iSight camera App does all the processing to make for a 28 megapixel panoramic scene photo.
Another improvement is the 1080p HD video recording capability of the new iSight camera. It now offers improved video stabilisation to better eliminate shaky video shoots and you can even take photos when you are recording a video.
The improvements above mainly come via the improved camera software on the iPhone 5 and one key statistic is that you can capture photos 40 times faster than on the iPhone 4S. There is a key improvement to the iSight software which gives improved low-light performance and improved noise reduction. To sum up I guess it means better photos in less time.
[caption id="attachment_1323" align="aligncenter" width="300"]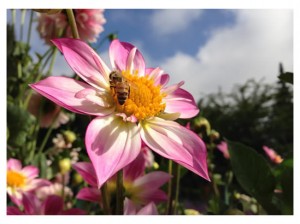 iPhone 5 Image[/caption]