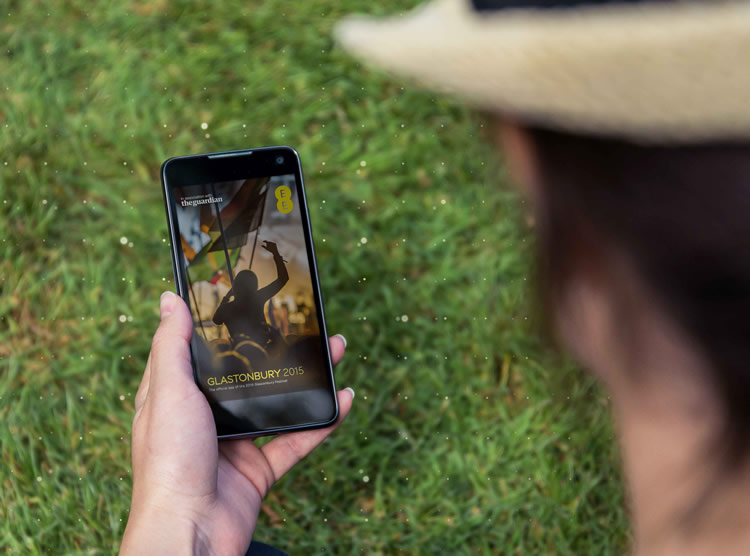 Glastonbury is done and dusted for another year and it seems like a large number of people probably made use of EE's Glastonbury app, as Vine is highlighting its map and location pinning abilities was the most popular brand Vine of the week.
According to The Drum's Brand Vine chart it got 4,884,019 loops in total, which is a staggering number, especially considering only around 175,000 people attended Glastonbury.
But then not all the viewers will have gone ahead and downloaded the app and many will have viewed the Vine multiple times. That said the app would have appealed to people who weren't able to attend the festival too, as it included live updates and BBC coverage of the festival, so users could watch performances on their smartphones if they couldn't be there in person.
The actual Vine for the app was very much aimed at those going to the festival though, as it highlights the fact that you can get a map of the site with the app, along with the ability to drop a pin onto the map, which could be used to highlight your tent, your location or anything else that you might want to keep track of or share with your friends. All of whom you'd have been able to stay in touch with thanks to EE's on-site 4G infrastructure.
The EE Glastonbury app Vine beat out competition from Mountain Dew, British Tennis, Bank of America, Subway, Wimbledon, Pizza Hut and more to secure the number one spot.
Of course with Glastonbury over you can expect the app and its Vine's popularity to plummet, but we're sure the app will be back again for the next Glastonbury with various improvements and it's bound to be as popular as ever.