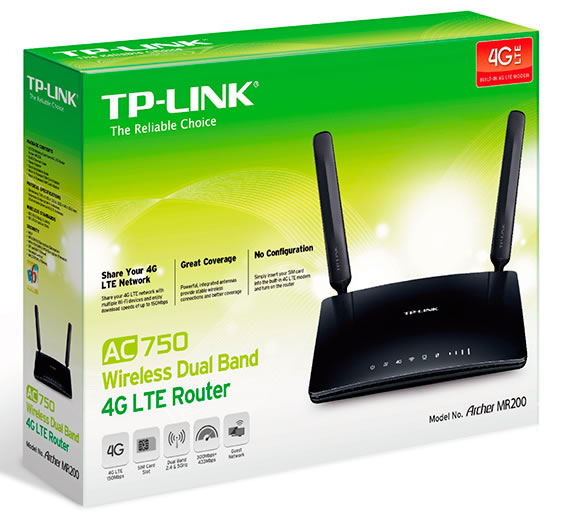 4G allows you to get connected at high speeds on your smartphone, but what about when you want to connect other devices or more than one thing at once? Well, that's where the Archer MR200 4G router comes in.
This newly announced TP-Link device is easy to get up and running, just put your SIM card in its SIM card slot, plug it in to a power source and turn it on. That's' it, there's no further configuration required and as it's mains powered you don't need to worry about battery life, unlike with tethering or many mobile broadband solutions.
It's also very portable at just 106 x 66 x 16mm, so you can easily carry it with you anywhere and get multiple laptops, tablets and smartphones online at once.
Powerful integrated antennas ensure the Archer MR200 4G router can provide stable connections and with 4G speeds of up to 150Mbps it should never feel sluggish.
It also features an integrated LAN/WAN port, so you can use it as a standard router for cable, fibre or DSL modems or just provide a wired connection to devices and with dual-band Wi-Fi it can reach speeds of up to 300Mbps on the 2.4GHz band or 433Mbps on the 5GHz band.
So in short the Archer MR200 4G router sounds like it could be a great fit in a variety of situations, especially for anyone who needs to work on the move or from remote locations. But it could be just as useful for getting your tablet online to watch movies, or playing some online games on your laptop when there's no Wi-Fi available.
The Archer MR200 4G router is available now and with a starting price of around £125 it's not going to break the bank either. That should make it a tempting alternative to other mobile broadband options.