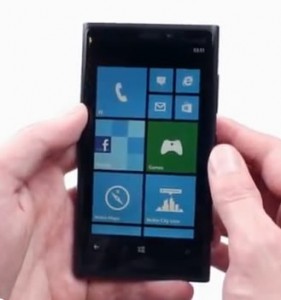 The 4G Nokia Lumia 920 is Nokia's flagship Lumia handset and full details of the 4G Nokia Lumia 920 can be seen here. Meanwhile, EE ( Everything Everywhere – which owns Orange and T-Mobile ) have produced a short video showing some of the key features of the 4G phone.
The presentation shown in the video is conducted via an in-house EE 4G Test Network and not the "Live" 4G network consumers would use. As a result, download speeds will likely be at the top end of the theoretical maximum download speeds ( as high as 40MPs ) whereas on the "Live" UK 4G network will realistically be nearer 8-12Mbps.
The video can be seen above and starts by looking at some of Nokia's key services : namely Nokia Maps and Nokia City Lens ( an Augmented Reality App ). Next comes a run through of YouTube on the 4G Nokia Lumia 920 and then Nokia Music.
It seems to us here at 4G.co.uk that this demo focuses on how fast the above Nokia Apps and features will work on EE's 4G mobile network and how well the 4G Nokia Lumia 920 handles these. 4G will be posting our 4G Nokia Lumia 920 Review within the next 48 hours so we will be able to look at everything the 4G Nokia Lumia 920 has to offer.