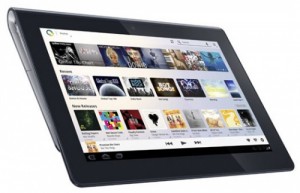 In the last few years, 4G has noticed a boom in digital music. iTunes has gone from strength to strength, competing companies like Google and Amazon have embraced digital music too, while streaming services such as Spotify and Deezer have garnered an impressive following.
While the growth in the digital music market has been pretty impressive so far it's set to explode in the near future, according to a new report published by the BPI (the UK's recording industry trade body).
The report gives two main reasons for the increased uptake of digital media. So far digital services have relied on 3G any time a user wants to access them when away from home or the office and the slow speeds afforded by that are bound to have proved pretty limiting.
Thanks to 4G that's all about to change, as speeds rocket up, making it feasible to download and stream music on the go without having to wait an eternity. It seems like a safe bet that 4G will transform the way people consume music, allowing them to listen to what they want, when they want, wherever they are.
The BPI obviously agrees, as 4G is one of the main things that they expect to drive growth in the industry.
The other big change that's likely to benefit the digital music industry is the prevalence of devices that can not only play music, but also access online stores to download and stream it. For a while now smartphones have been common place and they all have the capacity to access digital music in some form or other, but now we're seeing more and more people buy tablets, smart TV's, networked home audio systems and even powerful in-car audio systems.
The increased uptake of these devices will bring with them increased access to digital music, not just at home but in the car and anywhere that you happen to take your phone or tablet (which presumably would be most places). Along with 4G this should do wonders for the digital music industry.
While there will still be a market for CD's and vinyl for the foreseeable future, going forward the BPI views digital music as the norm. It's hard to argue with them, as already 99.6% of singles sold are digital, while the overall market for singles has increased more than five times over in the last decade- almost all of which is down to the uptake of digital music.
Despite those impressive figures still only 19.6% of consumers have abandoned physical music altogether, so there's certainly a lot of room for growth. But as more and more people invest in digital media devices and as 4G coverage becomes more widespread, that growth is likely to happen fast, and it won't just be a transition from physical to digital, it should also mean a dramatic increase in the amount spent on music overall, which is good for the industry and in turn good for the consumer.