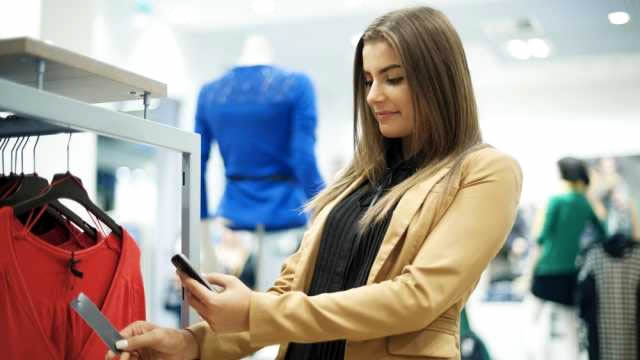 Mobile 'showrooming' may actually help retailers!
More and more people are shopping online and with the prevalence of smartphones and 4G data connections a huge number are also now engaging in a practice known as 'showrooming', which is the act of browsing for products in store and then using a 4G phone or device to see if it's cheaper elsewhere.
New research from EE shows that as much as 44% of total shoppers, or over 20 million people, do this, which is obviously concerning for high street stores. But the same research shows that consumers feel let down by the limited availability of products in bricks and mortar stores and that 77% of consumers prefer to browse online rather than in store, while 88% will always research the best deals before buying anything, so it's a practice that isn't going anywhere. If anything even more people are going to start doing this in the years to come and you can't blame them.
But it doesn't have to be a problem for stores, as EE is turning it to their advantage by providing a fully managed public Wi-Fi service.
Agata Laight, senior propositions manager for Connected Retail at EE explains that: "Our research shows the practice of showrooming isn't going away, but it also presents a significant omni-channel opportunity for retailers. John Lewis has turned the trend to its advantage by introducing a mobile app that encourages customers to use their device to get additional information on products in-store, by providing free Wi-Fi and by offering price promises. By doing this, John Lewis is building loyalty with its customers so they're more likely to buy from them, whether in-store or online. As a result, mobile now accounts for 40% of their customer traffic."
So as long as shops adapt they can continue to thrive. It's all part of the increasingly connected future being driven in large part by 4G. The world is changing, but it's hard to deny that in cases like this it's for the better.
Have you read our article : How 4G Networks are Affecting Consumer Behaviour?