First Impressions and Specification for the Sony Xperia E4g
Sony only just launched the Xperia E4 and now it's back already with the Xperia E4g, a phone which is broadly similar but with a number of improvements and a smaller screen.
So is this the phone that the E4 should have been? And is it worth waiting for? Or should you give it a miss? Read on for our first impressions of Sony's affordable new handset.
Screen
The Sony Xperia E4g has a 4.7-inch 960 x 540 IPS display with a pixel density of 234 pixels per inch. While that's a reasonable size screen it's actually smaller than the 5.0-inch display on the Xperia E4, which is worth bearing in mind if you're choosing between them, but as they're the same resolution the E4g is sharper.
For an entry level handset 234 pixels per inch isn't bad at all and while it won't be crystal clear it won't look particularly blurry or pixelated either. The 4.7-inch size should mean most people can comfortably use it one-handed, but it's still large enough to easily web browse and operate apps on, so while it's on the smaller end of what we're starting to see on phones it should still be perfectly acceptable for most people.
Design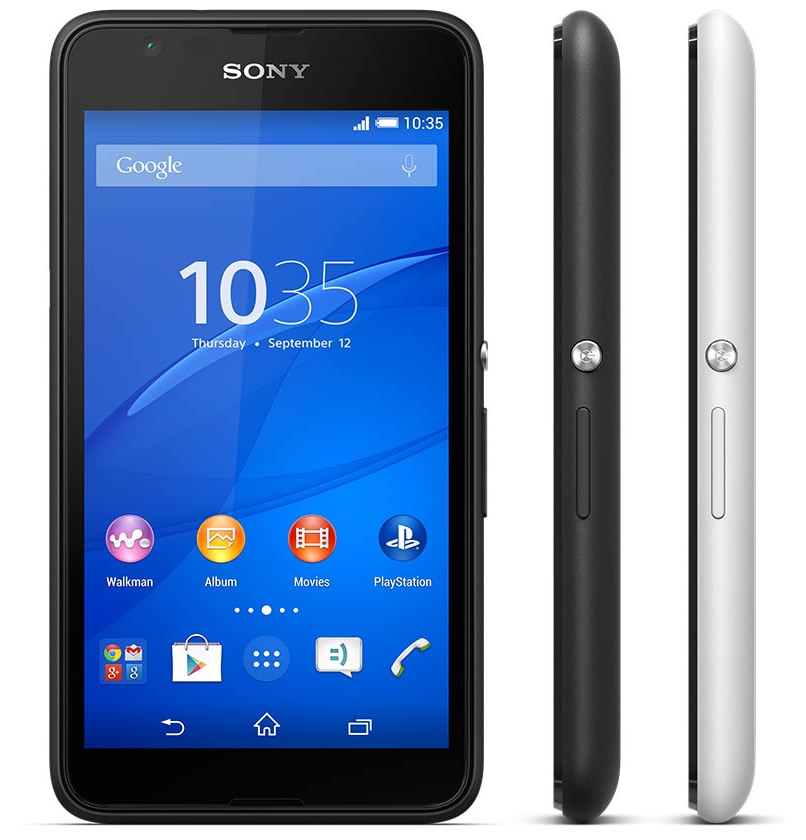 Design isn't the Xperia E4g's strong point, but then given that this phone is likely to retail for around £100 we hardly expected it to be the most stylish handset around. It has a plain black or white plastic shell with slightly curved edges, which should make it comfortable to hold.
Other than a Sony logo on the back there are very few distinguishing features, so it looks a little bland and it's even worse from the front, as the bezels around the screen are sizeable, but it does at least have the company's near-iconic metal power button, which stands out all the more when coupled with such an otherwise plain handset.
At 133 x 71 x 10.8mm it's slightly chunky too, but with a weight of 135g it's not overly heavy. All in all it's an inoffensive and completely forgettable design. It's entirely functional and is too plain to look ugly, which is perhaps the best you can hope for with an entry level smartphone, but it's one which you won't mind sticking a case on.
Power
You don't expect much power from a budget handset but the Sony Xperia E4g is actually fairly impressive in that area. For one thing its 1.5GHz quad-core processor is an upgrade on the 1.3GHz quad-core one found in the Xperia E4.
Plus a 1.5GHz chip is fairly speedy when most entry level smartphones have 1.2GHz chips. Even more impressive is that the Xperia E4g uses a 64-bit processor, which surprisingly actually makes it the first Sony phone to do so. That means if it ever gets updated from Android 4.4 to Android 5.0 it will be well equipped to make the most of Google's 64-bit OS.
On the other hand it's a MediaTek chip, while most phones even at the budget end of the market use Snapdragon, which tends to deliver superior performance. Still, it's a promising setup on the whole and it's coupled with a respectable 1GB of RAM.
Beyond the processor and RAM the Xperia E4g also supports 4G, so you can take advantage of fast mobile data speeds. That almost goes without saying on most handsets, but budget ones still often go without and indeed the Xperia E4 lacked 4G, so it's a key feature here.
Camera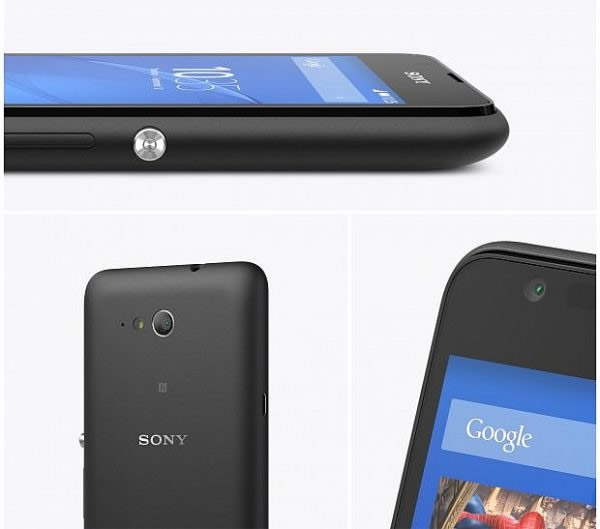 While the Xperia E4g impresses in a number of areas its camera doesn't particularly stand out, but that's not to say it's bad, or not for the money anyway. You get a 5 megapixel sensor on the back with an LED flash and the ability to shoot 1080p video at 30fps, while round the front there's a 2 megapixel camera, which can shoot 720p video.
That's all fairly standard for a low end smartphone, but it ensures it's capable of at least taking Facebook worthy snaps and it's better than some of the competition, such as the Motorola Moto E, which doesn't have a front-facing camera at all.
Battery life, memory and connectivity
There's a 2300 mAh battery keeping the Sony Xperia E4g running. Sony's official battery stats state that it can last for up to 12 hours and 42 minutes of calls, 653 hours of standby, 64 hours and 46 minutes of music or 6 hours and 57 minutes of video.
That's not bad but it's not particularly good either, putting it in the realms of average battery life handsets. It's likely to see you through a day but probably not much more.
For memory you get just 8GB of built in storage, but there's also a microSD card slot with support for cards of up to 32GB. Connectivity options include Wi-Fi, 3G, 4G, Bluetooth 4.0 and some versions of the phone even include NFC, which is very rare on budget handsets, but it's not clear whether or not the UK version will include that.
Early verdict
The Sony Xperia E4g is shaping up to be a very compelling entry-level handset. It's priced at €129, which translates to around £94. Once you add VAT it may well break £100, but assuming it lands for somewhere around that then its combination of a 1.5GHz quad-core 64-bit processor, 4G and potentially even NFC makes it highly impressive for the money, especially as it has solid specs in all other areas too.
We'll reserve final judgement until we know the exact price and have properly put it through its paces, but so far the Sony Xperia E4g looks very promising.
Sony Xperia E4g Specification Dimensions : 133 x 71 x 10.8mm Weight: 135g Screen size: 4.7" (960 x 540) Screen Resolution: 960 x 540 display resolution Pixels Per Inch (PPI) : 234 Processor: 1.5GHz quad-core application processor RAM: 1GB On-board Memory: 8GB (microSD card support) Camera: 5MP (rear) 1080p@30fps, (2 megapixel front-facing) Operating system: Android 4.4.4 3G / 4G LTE: Yes/ Yes Bluetooth / NFC : Yes/ Yes Battery capacity: 2300mAh Colours: Black, White Launch Date: April Price: €129 (around £94)