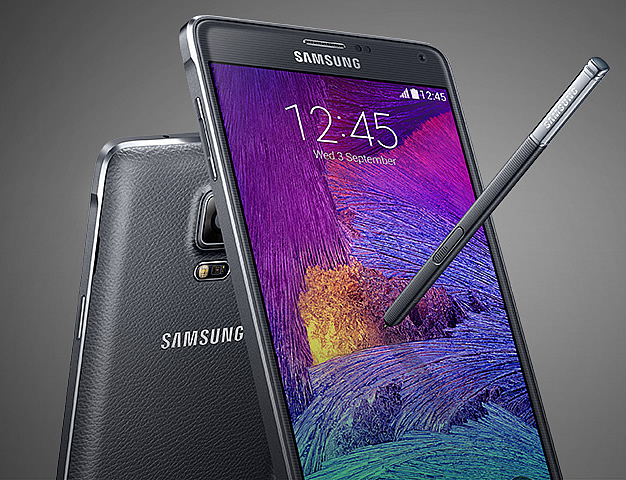 Samsung has done well with its Galaxy Note line but so far there's seemingly been little interest in phablet devices beyond that. With their awkwardly large screen sizes that's understandable but it may be about to change.
EE surveyed over 1000 small businesses and found that 21% of them plan to use a handset with a 5.5 inch or bigger screen at work, such as the Samsung Galaxy Note 4, iPhone 6 Plus or Nokia Lumia 1520. According to the survey such devices would be used for emailing as well as viewing and editing PDF's and other documents.
More surprisingly 10% of respondents claimed that they could conduct all of their day-to-day work tasks on a phone with a large screen, meaning there'd be less reliance on desktops, laptops and even tablets. That could both save companies money and lead to a more mobile workforce.
It makes sense that a big screen smartphone would be useful for business users, so this could be a real growth area. But why the sudden interest? Presumably it's because of the greater range of phablet devices that are now available including the most premium Galaxy Note yet and the first Apple phablet in the form of the iPhone 6 Plus.
Mike Tomlinson, Director of Small Business at EE, said: "Until now, big screen devices have been seen as a fairly niche product category. However, with Apple launching the iPhone 6 Plus and Samsung unveiling its new Galaxy Note 4 and Galaxy Edge, they are on the verge of becoming an indispensable business tool.
"In response to increased demand from our small business customers, we continue to build on our range of larger smartphones and are expecting to see a huge uptick in the adoption into 2015." As well as increasing its range of phablets EE is also pushing things forward on the software side, by offering a range of business apps
"With the larger screen size of these devices, we also predict a rise in business-specific apps in small firms," Tomlinson said. "The ability to not only view, but create and edit documents but also conduct specific business tasks like finances, expenses, payroll and CRM while on the move is easier with a bigger screen, so it is inevitable the two will go hand-in-hand for businesses looking to drive workplace efficiencies.
"With business apps and 4G on the UK's biggest and fastest network, small businesses will be able to get more out of their day, regardless of where they are, enabling them to concentrate on the things that really matter."
With Apple on the scene consumer demand for phablets is likely to increase too, but based on EE's research it could be business demand which really helps these bigger devices move from a niche to the mainstream.
Looking for more details about 4G for business?