[caption id="attachment_665" align="aligncenter" width="300"]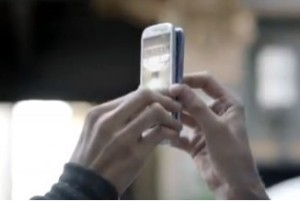 A run through of some negative things about the iPhone 5 from Samsung.[/caption]
Samsung have a history of launching a video each time Apple launch a new iPhone and the latest one below is a masterpiece.
The Samsung Galaxy S3 is a serious challenger to the iPhone 5 in both the 3G and 4G marketplace and so Samsung like to highlight the things that may not be immediately available to the potential buyers of 4G phones.
Ignoring the fact that the video below is a stab at Apple's iPhone 5 it does reinforce a number of things that potential iPhone 5 buyers may like to consider. The first point covered is that the headphone socket is on the bottom of the iPhone 5, then we come to the new "Lightning" docking connector and you now need to buy an adaptor to connect up to your existing docking kit. View the video for more iPhone 5 negatives from Samsung.
One of the coolest parts of the video is where two people using Samsung Galaxy S3's exchange music playlists simply by touching phones via NFC – NFC is omitted on the iPhone 5.
We here at 4G chuckled quite a bit when viewing the video but there is a serious message for viewers when it comes to 4G connectivity in the UK and whether the iPhone 5 will work on 4G. This is the subject of another article here 4G in the UK.