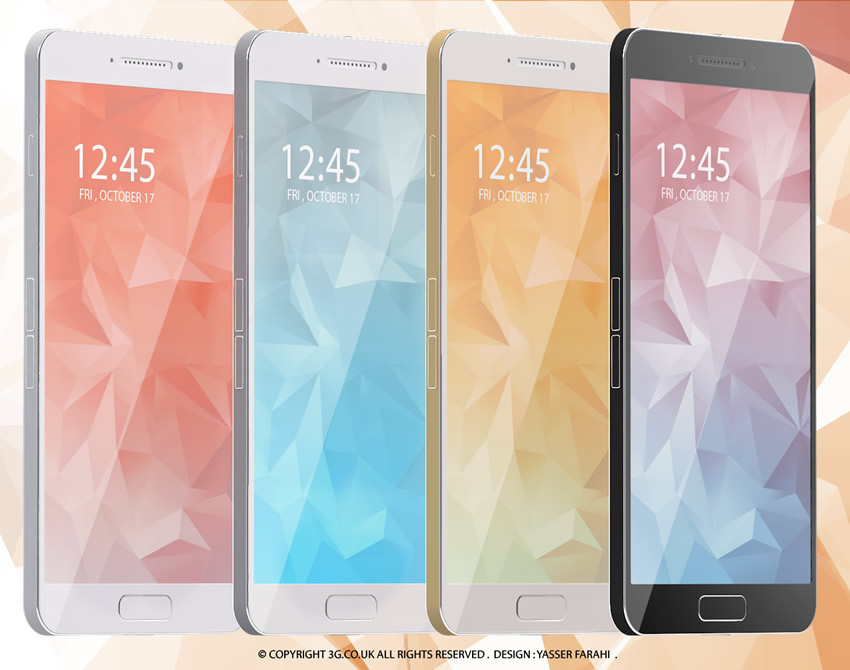 Most places and networks in the UK are still using standard 4G, though EE and Vodafone have rolled out LTE-A to a few cities, enabling a handful of devices to get faster speeds of theoretically up to 300Mbps.
But Samsung is already looking even further ahead as it's reportedly working on a 3-band Cat. 10 LTE modem which would allow for download speeds of up to 450Mbps and upload speeds of up to 150Mbps.
Supposedly Samsung's next Exynos chip will include this modem and better yet it's expected to land next year, which means it may arrive in time to be added to the Exynos variant of the Samsung Galaxy S6. That's according to a report from South Korean site naver.com.
Previous Galaxy devices have arrived in both Exynos and Snapdragon versions and it's expected that the Galaxy S6 will continue this trend, in which case the Exynos one, if it does indeed come with this new chip, will support faster mobile data speeds, as the fastest Snapdragon chip right now is the 810, which has a Cat. 6/7 modem.
That still allows for fast 300Mbps download speeds, but a Cat. 10 chip would be half as fast again. Qualcomm (the maker of Snapdragon) is working on a Cat. 10 solution, but it's not going to arrive in time for the Galaxy S6. Unfortunately if past form is any indication it's the Snapdragon version of the Galaxy S6 which the UK will be getting.
But that makes some sense as while some South Korean networks, such as LG U+, plan to support Cat. 10 LTE soon, in the UK no network is yet equipped to take advantage of the extra speeds.
We shouldn't have too long to wait though as EE is set to trial Cat. 9 LTE at Wembley Stadium within the next few months and intends to trial Cat. 10 around the middle of 2015. So hopefully it won't be too long afterwards that it starts to become commercially available and maybe then Samsung will treat us to Cat. 10 support in the Galaxy S7.
Have you read our : Samsung Galaxy S6 – A 4G concept with pictures and video