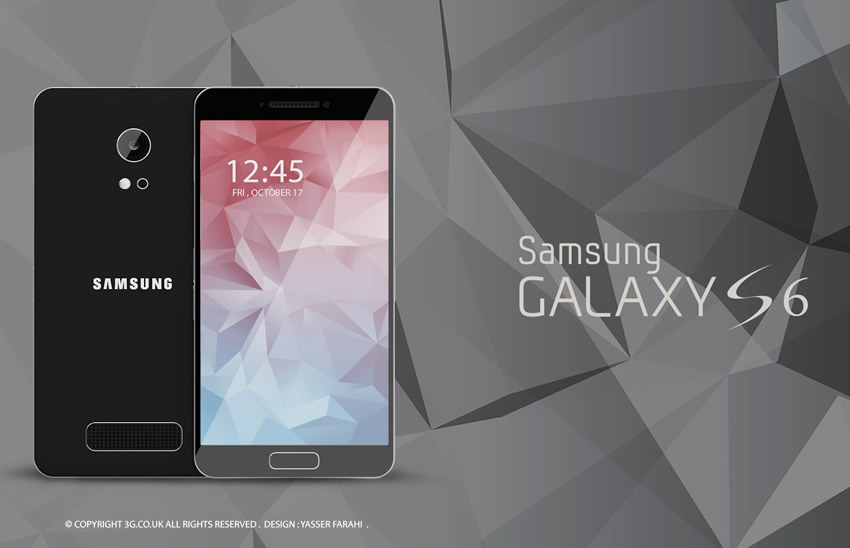 Samsung's next flagship is expected to land early next year, but with specifics about the phone's design still thin on the ground we decided to take matters into our own hands and produce a concept design.
We're expecting the Galaxy S6 to be the most premium Samsung handset yet, redesigned from the ground up and clad in high end materials. There are also certain rumours about the specs, and our concept is based on rumours, speculation and what we want to see.
Samsung Galaxy S6 – An all new design
Before the Galaxy Alpha, Samsung clad all its phones in plastic. That handset added a metal frame, which the Galaxy Note 4 then inherited, so you can expect that at a minimum on the Galaxy S6, but we're hoping and expecting that Samsung will go even further, especially given the rumoured code-name of "Project Zero", which suggests a radically different design to what came before.
That's why our sister site's concept is just metal and glass, with not even a slither of plastic. The back and sides shine as they use a one-piece design carved from metal and decked out in a choice of four colours – black, white, gold or silver.
The front is a sheet of glass with minimal bezels getting in the way of the screen and the whole package comes in at just 6.7mm thick and 140g, keeping it light and stylish.
Samsung Galaxy S6 – powerful and innovative to the core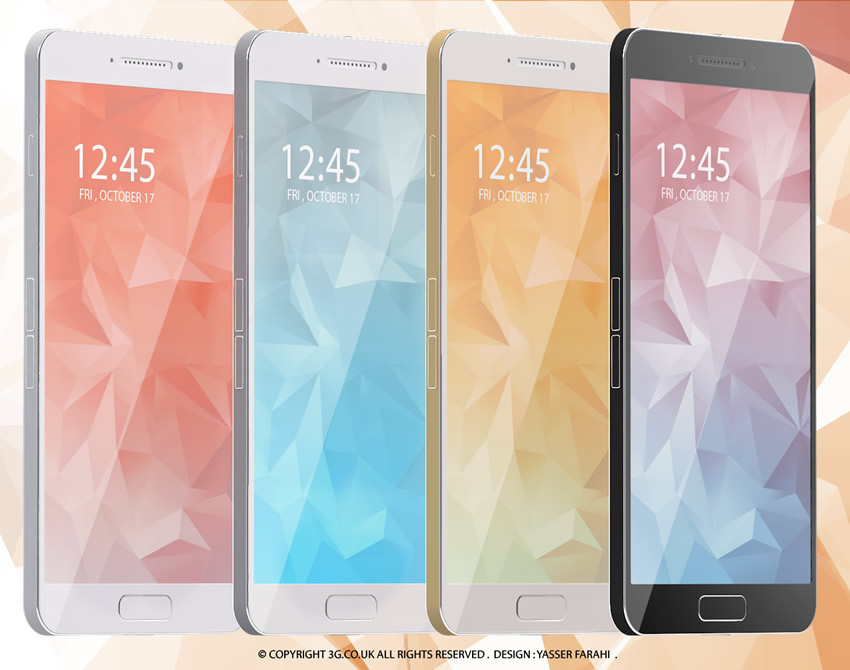 The Samsung Galaxy S6 is more than just a pretty face, at least in our concept, and we expect nothing less from the actual phone.
A 5.2 inch 1440 x 2560 QHD display is the star of the show, giving it a retina searing pixel density of 564 pixels per inch. Combined with Samsung's super AMOLED display technology that should make images really pop, while the size point strikes a balance between immersion and convenience.
We're also expecting the Galaxy S6 to deliver powerhouse performance, which is why our concept is equipped with a 64-bit octa-core Snapdragon 810 processor – a processor which is heavily tipped for inclusion in the actual Galaxy S6.
That's coupled with an Adreno 430 GPU, which should make the Galaxy S6 one of the slickest mobile gaming devices around, not to mention adding support for the Gear VR headset.
That 64-bit power is worth highlighting too, as it will increase the speed, performance and multi-tasking capabilities of the phone, especially in combination with Android 5.0 Lollipop, which is a dead cert for the handset.
Our Galaxy S6 concept also includes one of the best cameras that's ever been attached to a smartphone, with a 20 megapixel sensor, 4K video recording and optical image stabilisation. Those last two features are still rarities in smartphones and should ensure the S6 is a cut above the competition.
Of course it will pack in a fingerprint scanner and heart rate monitor just like the Galaxy S5, while Bluetooth, NFC and Category 6 LTE (for mobile data speeds of up to 300Mbps) will all be included.
Storage need never be a problem with up to 128GB built in alongside a microSD card slot and powerful speakers deliver crisp stereo sound. All that and it even supports fast charging, so you can spend more time using your phone and less time plugged in.
Samsung Galaxy S6 Full Specification (Theoretical):
Design:
Premium metal and glass design just 6.7mm thick
Display
: 5.2 inch QHD display (2560x1440 pixels / 564ppi) Processor: 64-bit Snapdragon 810 Octa-core processor (four Cortex-A57 and Cortex-A53 cores) with Adreno 430GPU
Camera
: 20 mega-pixel camera (4K video recording and optical-image-stabilisation) 3.7 mega-pixel HD front-facing camera
Operating System
: Android Lollipop (5.0)
Features
: Stereo Speakers
Fingerprint scanner
and heart rate monitor
Battery
: Fast charging, high capacity battery
Storage
: 32 / 64 and 128GB (microSD support)
Colours
: Gold, Silver, White and Black
Connectivity
: 4G (Cat 6 LTE-A), Wi-Fi, NFC, Bluetooth