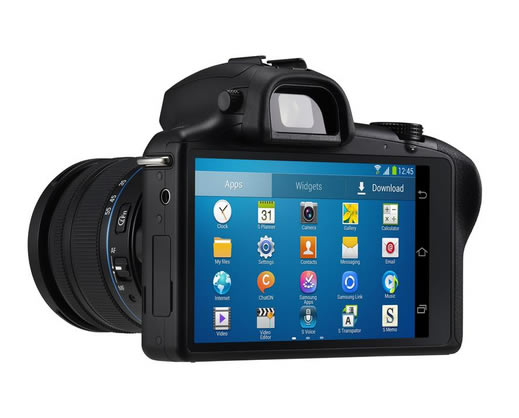 4G Connectivity on a camera? Really? Yes
We're always banging on about 4G on smartphones and tablets but those aren't the only things that it can be of use to.
Take cameras, it's slowly been trickling into them, with the Samsung Galaxy NX Smart 4G Compact Camera being the first to hit the UK. It's an impressive looking bit of kit with a telephoto zoom lens and the largest sensor used in a mirrorless camera, but as the name, not to mention the opening of this article might have hinted, it also has 4G.
So what good's 4G on a camera? Well, plenty good it turns out. The obvious advantage is that it allows you to share your shots anywhere and everywhere. Cameras have had 3G for a while and that was useful for the same reasons, but of course 4G is faster and photos can be surprisingly large, particularly high resolution ones shot in RAW, so when you don't have Wi-Fi a 4G connection is all but vital for uploading and sharing your snaps if you don't want to be waiting around all day.
Think about it this way, the Galaxy NX has a 20.3 megapixel lens, so if you use RAW or another uncompressed image format then each and every photo you take will be 20.3MB. Given how quick and easy it is to snap through dozens or even hundreds of photos that can easily add up to a gigabyte or more of data and that's just impractical to move around over 3G.
4G isn't just for sharing photos either. Chances are you'll want to back your snaps up and the sooner you do that the sooner they're safe, so with a 4G connection you don't need to wait till you get back home, you can back them up straight away. It also makes it easy to transfer them to a smartphone or tablet for mobile editing.
So while 4G hasn't fully caught on in cameras yet it's only a matter of time, but if you don't want to wait and you have £800 burning a hole in your pocket you can always pick up Samsung's Galaxy NX snapper.
You can checkout the The
Samsung Galaxy NX Smart 4G Compact here