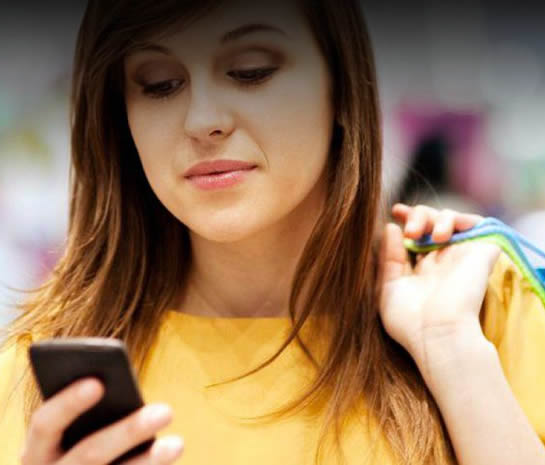 There tends to be an assumption that Wi-Fi is faster and better than 4G and while that often can be the case it seemingly isn't always, as a study has found that 1 in 4 Brits feel forced to use their mobile data allowance at home.
The study, which was carried out by GWS (Global Wireless Solutions), included a poll of 2,000 UK adults. 16% of respondents reported that their home Wi-Fi connection speed was so slow that they typically opted to use their mobile data allowance instead, while 13% said that they never connect their mobile devices to their home Wi-Fi network, instead using mobile data exclusively with Wi-Fi used just for their home PC.
This is obviously worrying and while in some ways its good for mobile networks it does mean that the voice over Wi-Fi services offered by some networks could be rather less useful than previously believed.

Sadly GWS also found that there's a lot of work to do in improving mobile signals. The company spent six weeks testing both indoor and outdoor 4G coverage from more than 50 houses in London and found that while outdoor coverage is generally strong (with EE notably having 100% coverage in tests), indoor coverage is not so impressive.
Surprisingly both O2 and Vodafone topped EE here, with 91% and 87% coverage respectively to EE's 85%, while Three lagged far behind with just 55%.
Wi-Fi was also tested and the company found that bedrooms typically had the worst connectivity, while, strangely, bathrooms proved to be the best spots to get a Wi-Fi signal.
Poor indoor coverage coupled with weak Wi-Fi and blackspots means that many may be stuck without an acceptable internet connection of any kind in many parts of their home.
Paul Carter, CEO of GWS, commented: "Network operators are under a great deal of pressure to improve the UK's mobile networks and eliminate signal blackspots around the country. Most major network operators offer their customers voice-over-Wi-Fi services as a temporary solution to in-home blackspots, but as our poll shows, Wi-Fi connectivity in British homes is often too slow or patchy for consumers to reliably access the Internet. These same Wi-Fi issues will affect consumers hoping to use voice-over-Wi-Fi to make calls at home.
"Today's Brit is adept at switching between Wi-Fi and mobile data to stay connected while they are out and about, but they shouldn't have to use the same tricks to get online at home. We are using our phones more than ever, and we expect to be able to work, play and shop on our phones while we are at home. How that connection is ultimately made is not important to the average consumer - as long as it's made."
If you're having Wi-Fi issues at home and don't want to or are unable to use 4G data then the free GWS Speed app might be able to help you hunt out blackspots and reposition your router to better cover the entire house.
Useful reading : WiFi Calling on EE: Everything you need to know