Comms regulator is set for a late 2015/16 auction of 190MHz of 2.3Ghz and 3.4Ghz spectrum from MoD
UK comms regulator Ofcom has unveiled its plans for a new auction of spectrum for 4G
mobile broadband
use.
An auction of 3.4Ghz and 2.3Ghz band spectrum is being mooted with an expected date in late 2015 or during the early part of 2016. Ofcom is asking prospective bidders to comment on the proposals.
So far, no particular uses for the spectrum have been suggested, but the mobile industry is likely to show an interest as it needs spectrum in order to provide its internet services for its customers' tablets and smartphones. The spectrums on offer would be capable of dealing with high data capacity, according to Ofcom.
The 2.3GHz spectrum is used in 10 countries outside of Europe, including Australia, India and China, and many of the existing devices, such as the Samsung Galaxy, HTC Desire and Apple iPhone 5 and 6 are already compatible with the spectrum.
Canada, Spain and the UK already use the 3.4GHz band to provide 4G wireless broadband. UK Broadband uses the spectrum to provide its 'Relish' broadband service across the capital.
According to details just released, Ofcom plans to auction off 190Mhz of spectrum over the two bands – that's about three-quarters of the amount that was up for grabs during the 2014 4G auction.
At the moment the spectrum is used by the Ministry of Defence, and is being released thanks to a Government initiative that aims to free up spectrum in public sector use for civil uses.
The auction will be organised so that it is transparent and fair and so that it allows the spectrum to go to whoever can use it in the most efficient way, with the best interest of consumers in mind.
There will be 38 lots, each of 5Mhz. Bidders must make a minimum bid of four lots.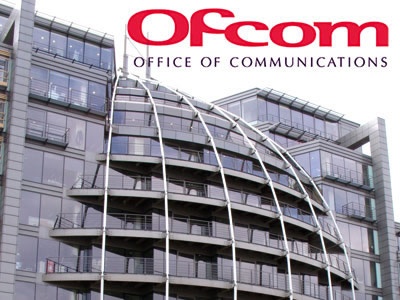 In order to ensure decent competition, Ofcom is suggesting that there is a safeguard cap, which will ensure that operators can only hold 37% of a relevant spectrum, including what they buy in the upcoming auction.
The reserve price on each 2.3GHz lot will be between £2.5m and 5m and on the 3.4GHz lots it will be 1m. The total of all reserve prices is between £50m and £70m.
It is thought that the demand for mobile data services will see large increases in the future. This means that there is a need for more spectrum, as well as other solutions – such as new technology.
Ofcom is already beginning to make moves to tackle the increasing demands being put on the UK's wireless infrastructure.
Ofcom spectrum group director Philip Marnick said that the latest news marked an important step towards making sure the UK has enough spectrum to hold up the wireless economy. He said: "It comes in response to the fast pace of change and innovation taking place in the communications sector, which is placing increased demands on how spectrum is used by all industries. One important way of meeting this demand is making new spectrum available and its use as flexible as possible."
The consultation is set to close on 23 January 2015.