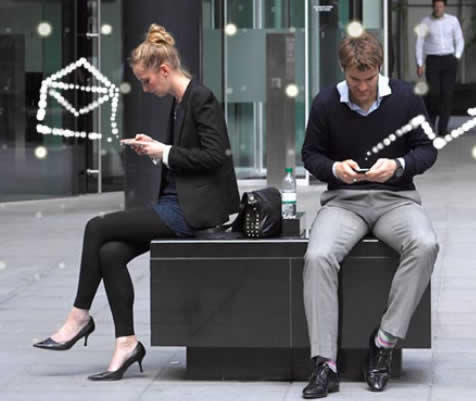 4G kicks into second gear
Ofcom's latest communications market report reveals a lot of interesting information about
4G
and the smartphone market in general. Unsurprisingly 4G is on the rise, with more than 6 million subscriptions at the end of March, accounting for 8% of the UK population.
A year ago there were just 318,000 4G subscribers, less than 0.5% of the UK population, so the increase has been truly astronomical which can in part be explained by the fact that all four networks now offer 4G, while a year ago only EE did.
8% is still a relatively low number but then it's a relatively new service and with prices falling those subscriber numbers should keep on growing, especially as according to Ofcom 73% of UK residents live in areas with 4G coverage from at least one mobile network.
The take-up of smartphones has also continued to rise, with 61% of adults now claiming to own one, up from 51% in 2013. Of course with 4G taking off more people are accessing the internet from phones too, with 57% of respondents claiming to do so, up from 49% in early 2013.
Yet despite all this the average monthly household spend on communications services has actually fallen from £126.73 in 2008 to £117.08 in 2013, with the largest decrease in spending applying to mobile services.
Telecoms revenues also fell by £0.6 million in 2013 and the total number of mobile subscriptions actually fell for the first time in 2013 to 83.1 million, which is 0.4% less than in 2012.
The report also revealed how knowledgeable and confident respondents were about 4G and other mobile technology. The good news is that a third of adults claim to know a lot about 4G, which is a key aspect of increasing take-up of the service. Over half of all adults also claimed to know a lot about smartphone and tablet apps, so we're seemingly living in a fairly tech savvy society.
Yet awareness of new devices is still slow to take hold among adults, with 46% claiming to have never heard of smart glasses and four in ten not having heard of smartwatches. While six in ten claim that new technology confuses them. Children and especially teenagers are perhaps unsurprisingly both more knowledgeable and more confident about mobile technology, having been brought up with it.
Tablets and smartphones are also more popular among 6-15 year olds than laptops and desktops, though PC's are still more heavily used by adults.
That likely comes down to the need to work on such devices, but that said 24% of workers report finding that mobile devices are improving their work-life balance, while only 16% think it's making things worse.
Unsurprisingly data use is higher among 4G users than 3G ones, with 59% of 4G users claiming to download or stream video content over a mobile network compared to 41% of non-4G users, while 60% of 4G users claimed to shop online using mobile data, compared to just 43% of non-4G users.
On the other hand there were no statistically significant differences in levels of use of email, music content, VoIP calls or mobile apps between 4G and non-4G users, but then for the most part these activities don't need as high speeds to carry out.
Ultimately while the slight drop in mobile spending might be a worry to the industry, the report is overwhelmingly positive when it comes to the take-up of 4G and people's knowledge and acceptance of it, which bodes well for its long term potential.