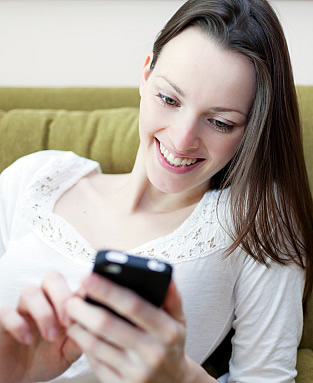 The mobile networks are seemingly making good use of their current 4G spectrum holdings, with 4G rollouts happening at a rapid pace, but there will soon be even more spectrum up for grabs.
Ofcom plans to auction off 2.3GHz and 3.4GHz spectrum which was previously owned by the Ministry of Defence but is no longer being used.
That's high frequency spectrum which is ideal for high capacities and greater speeds, but is unlikely to speed up the rollout of 4G as it's less suited to achieving wider geographical coverage than low frequency spectrum. As such Ofcom won't be placing any coverage obligations on the spectrum.
Exactly when and how the spectrum will be sold off is yet to be finalised. In fact there's not even any guarantee it will go to the mobile industry, though they're likely to be the most interested parties.
Ofcom is asking potential bidders for their views on how best to proceed with the auction, but is tentatively suggesting that the bulk of the spectrum be auctioned off later in 2015 or early in 2016 with the remainder held back to be awarded at a later date.
Ofcom has also highlighted that its objective is to award the frequencies in such a way that will allow consumers to enjoy greater access to high-capacity mobile internet without any unnecessary delays, so it certainly sounds like the auction will happen sooner rather than later.
When it is auctioned off licenses for the 2.3GHz and 3.4GHz bands will be issued for an indefinite period, but with an initial term of 20 years, after which time license fees may be payable.
The upshot of all this is that soon the mobile networks should have more high frequency spectrum to play with, which should allow them to deliver faster 4G networks which fare well even under heavy use and that can only be good news.