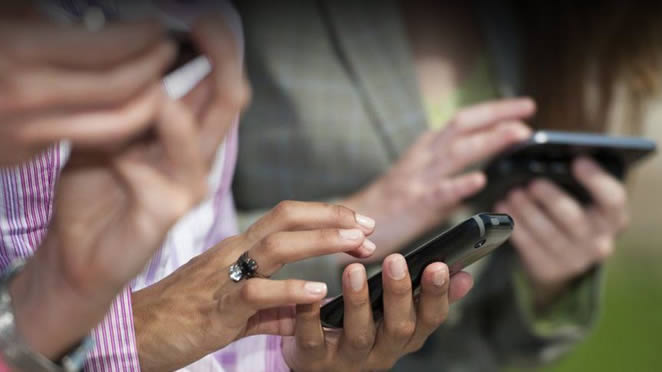 Vodafone and O2 increase its network infrastructure size by almost 50%.
Vodafone and O2 have for two years been sharing sites, creating a company called Cornerstone Telecommunications Infrastructure Limited (CTIL) which manages the 18,500 sites (which include masts and other equipment and backhaul) that the two networks share.
While it's not quite a full scale partnership like the one between Orange and T-Mobile which formed EE, it does give both networks wider coverage and ensures that they're not duplicating infrastructure. Now though they've gone one step further by also partnering with Arqiva (a communications infrastructure company), which itself operates more than 8000 cellular sites across the UK.
In other words O2 and Vodafone will now have access to over 26,500 sites in total, increasing their infrastructure size by almost 50%. It's a ten year partnership which will see Arqiva provide support on network consolidation and 4G deployment across the UK.
That's good news for customers of the two networks, who may soon be able to enjoy faster, more consistent speeds and coverage, whether in towns, cities or the countryside.
CTIL Managing Director Malcolm Collins explained that: "The vast network of Arqiva's sites across the UK is a core component of facilitating this consolidation for the mobile network operators. This particularly offers us the opportunity to get the right site, at the right location, which will assist in driving better coverage, capacity and network speeds across cities, towns and rural locations for Vodafone and Telefónica UK customers."
The boost to 4G deployment is particularly important, as EE is currently way out ahead of either O2 or Vodafone, with 73% population coverage and over 4 million customers, while O2 has just around 41% 4G coverage of the UK population and over a million customers, while Vodafone is faring worse still with 36% coverage and over 637,000 4G customers.
EE's lead is in large part because it had a year's head start, but it's proving difficult for the other networks to catch up. With this extra infrastructure and support from Arqiva both networks should be able to speed up their rollout and hopefully start to gain on EE.
No updated rollout time frames have been given but Nicolas Ott, Managing Director of Telecoms at Arqiva, stated that: "Working in partnership with CTIL we are supporting the provision of the core footprint for the future of 4G in the UK. As 4G continues its rapid uptake allowing consumers' to enjoy a richer array of content on mobile devices, it is imperative that the infrastructure is in place to support this growth."
So we're likely to see the benefits of the partnership in not only 4G coverage, but in its speed and reliability, with the extra infrastructure likely to also help Vodafone and O2 keep up with demand and maintain high data speeds even when far more customers start making use of 4G.
Find out more about 4G network here?