[caption id="attachment_3336" align="aligncenter" width="300"]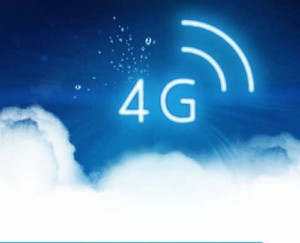 O2 will be launching 4G next month.[/caption]
O2's 4G Launch Preparation
It might seem like O2 will have a lot of catching up to do if they want to compete in the world of 4G. After all, EE have been peddling their 4G wares for almost a year now, while O2 are yet to launch 4G. But in fact O2 have been busy quietly preparing for a launch for a long time now, so that when they're finally ready to do so they'll launch with a bang, rather than a whimper.
They've been fairly quiet on what many of their preparations involve, but it's obvious that they've been busy. The 4G spectrum auction conducted by Ofcom back in February was when things really kicked off, with all the networks bidding and coming away with a slice of the 4G pie. O2 snagged 2 x 10 MHz of 800 MHz spectrum with a spend of £550,000,000. That's slightly less than EE spent and a lot less than Vodafone shelled out, but it still represents a substantial commitment to 4G and it's a lot more than Three were able to stump up.
It might seem odd that they totally neglected the 2.6 GHz spectrum band, but with their extensive network of inner city Wi-Fi hotspots, not to mention their recent deal with Virgin Media to supply customers with free Wi-Fi on the tube, they should be well served in urban locations.
Since the spectrum auction, all of the networks have been busy preparing to launch or improve their 4G and O2 is no exception. Despite not even having launched their 4G network yet O2 claim to already be two years ahead of the regulatory requirement stating that they must provide 4G to 98% of the population by 2017 - in other words they're likely to bring 4G access to at least 98% of the population by the end of 2015.
O2's 4G Ready Phones
[caption id="attachment_3341" align="aligncenter" width="300"]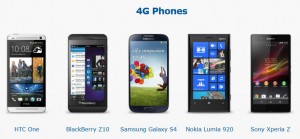 O2 4G Phones[/caption]
Not only will the rollout be rapid once it starts but it should be starting soon. O2 have stated that they plan to launch 4G sometime this summer, which doesn't give them long. In anticipation of that it's already possible to get a 4G SIM card from the network and they have a range of 4G ready phones available, including the Sony Xperia SP, Samsung Galaxy Mega, Samsung Galaxy S4 Mini, HTC One, Samsung Galaxy S4, BlackBerry Q10, BlackBerry Z10, Sony Xperia Z, Nokia Lumia 820, Nokia Lumia 920 and Nokia Lumia 925. That list is only going to grow in the coming weeks and months and of course if you've purchased a 4G ready handset from O2 it should already have a 4G SIM card in it.
O2 have even laid out a 4G phone promise, allowing iPhone 5 customers to upgrade early and take advantage of 4G. If you've purchased an iPhone 5 from O2 between 21st September 2012 and 31st March 2013 you'll be able to upgrade at any point during your contract. On top of that O2 will pay off 25% of your remaining line rental. You'll still have to clear the rest, but if you recycle your iPhone 5 with O2 you could get up to £295 for it, which should go a long way towards paying it off.
O2's 4G Network Roll-Out
As with the other networks, O2 will initially be launching 4G in major UK cities - think London, Birmingham and the like, though the actual list of cities to be covered by the initial rollout haven't been specified. After that they'll begin extending the coverage to other regions of the UK. Getting the whole country covered will be a lot of work, but with estimates of 98% population coverage by 2015 it shouldn't be too long a wait before 4G is available just about anywhere and everywhere in the UK.
4G is set to change the way we use of phones and tablets and O2 is committing to it in a big way. They seem to be trying to make the transition as easy as possible for customers, not just by providing 4G ready phones and 4G SIM cards ahead of time, but also by producing handy guides for how to get set up for 4G, which really just involves making sure you have a 4G phone and SIM card, keeping your phone's software up to date and then once 4G launches checking if you have coverage in your area and signing up for a 4G tariff.
Speaking of tariffs, they're one area which O2 seem reluctant to shed much light on. Whether that's because they're going to be quite expensive, they haven't finalised them yet or they just don't want the competition to know them ahead of time we're not sure, but for now it's not known either what range of data allowances will be on offer or how much they will set you back.
However they have at least said that the length of contracts will remain the same, so while the prices and allowances may be different to what's currently on offer, you shouldn't have to sign up for more than 24 months.
O2 have also said that if you find your initial data allowance restrictive then there will be an opportunity to upgrade to a higher data allowance. Data is of course key to 4G and if the prices are as high as they currently are on EE then it could prove quite restrictive. We're hopeful that O2 will undercut EE, possibly even causing EE to then drop their own prices, but if not there's always Three, who can generally be relied upon to be affordable.
With a summer launch planned we shouldn't have long to wait before we find out all the details about pricing, data allowances and initial coverage. As soon as we get any of those details we'll be sure to pass them on to you.
So stay tuned, because with O2, Vodafone and Three all set to launch a live 4G network soon, the 4G fight is about to really get going.