[caption id="attachment_3597" align="aligncenter" width="300"]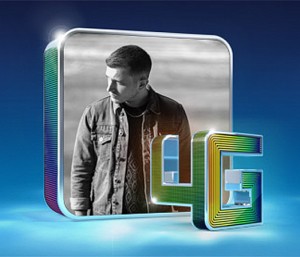 Plan B, to perform at the O2 4G London Launch...
[/caption]
O2 are launching 4G on the 29th of August and they plan to do it with a bang. Plan B will be playing at the O2 Shepherd's Bush Empire on the day of the launch and the gig will also be streamed to screens at Kings Cross Station, Victoria Station and The Wall at Westfield Shepherd's Bush. Not only does that mean that those who can't make it to the gig will still be able to see the show, it also demonstrates the capabilities of 4G - allowing users to stream music and videos on the move.
Prior to the gig, O2 4G Angels will be present at the three streaming locations to give 4G demonstrations. There will also be buskers playing songs on demand in response to #O24G Twitter requests.
O2 stores in London will also be celebrating the launch throughout the day, with exclusive Plan B content broadcast in store and treats available for customers. Certain stores will also stay open late.
Plan B's performance will start at 8pm to an audience of around 2000 people (not including those at the video stream locations). If you plan to watch the gig at Kings Cross or Victoria Station you'll be given a pair of O2 headphones to enjoy the gig as a silent disco.
Anyone outside of London or afraid to leave the house will be able to watch the performance live across O2's social media channels, including YouTube, Facebook and Twitter.
Shadi Halliwell, O2's Head of Brand said of the gig: "We want to inspire customers by showcasing the exciting possibilities provided by 4G, and what better way to do this than by live streaming an exclusive gig across London. By bringing to life brilliant entertainment on the move, we hope to encourage customers to explore technology and to live more, do more and be more with O2."