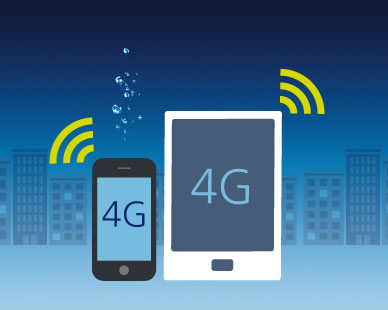 Corby in Northamptonshire is about to get a speed boost from O2 4G. Upgrade work, which will also see the area's 2G and 3G services improved, has begun this week and is scheduled to be completed on the 12th of August.
Speaking to the Northamptonshire Telegraph, Chief operating officer for Telefónica UK Derek McManus said: "O2 customers in Corby will soon be able to experience faster mobile internet on their devices such as streaming high definition TV, shopping on the go and video calling.
"For our business customers, 4G is all about working more effectively. They can work remotely, access cloud services, collaborate using apps and so on. 4G will make everything easier for them."
Be aware that during the upgrade work your mobile signal may be affected, so O2 recommends that you download the Tu Go app, which allows you to call and text over Wi-Fi using your mobile number and normal allowances, so you can stay in touch even if the signal goes down. It should be worth any brief inconvenience though, as 4G really does transform mobile internet.
EE and Vodafone both already have partial 4G coverage in Corby, so users of those networks should know how beneficial it is, though neither network yet has comprehensive coverage in the area.
With O2 upgrading its infrastructure Three will soon be the only network with no 4G service in Corby, but we expect it will roll out the service before too long, as all of the networks are aiming to bring 4G to at least 98% of the UK population.