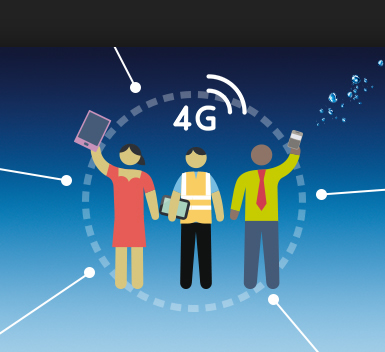 If you're an O2 4G customer in Aylesbury Vale you may have noticed network disruptions recently, perhaps even finding yourself unable to make calls or use mobile data, but it was all in a good cause, as it was a side effect of O2 upgrading its infrastructure in the area to bring a 4G signal.
The Bucks Herald has learned that the work should now be complete, so hopefully if you're on O2 and in Aylesbury Vale you'll now be seeing a 4G icon on your phone (assuming you have a 4G compatible handset).
That will mean you can enjoy far faster mobile data, allowing you to stream music and videos seamlessly, email, use social networks, upload photos and more, wherever you happen to be.
Derek McManus, chief operating officer for Telefónica UK said: "O2 customers in Aylesbury will soon be able to experience faster mobile internet on their devices such as streaming high definition TV, shopping on the go, and video calling. For our business customers, 4G is all about working more effectively.
"They can work remotely, access cloud services, collaborate using apps and so on. 4G will make everything easier for them."
Not only did the recent work bring 4G to the area though it also improved O2's 2G and 3G networks, for more reliable calls and a sturdy data connection even in places where there's no O2 4G signal.
This follows recent improvement work and O2 4G rollouts in Toddington and Ellingham, while numerous other towns and villages are likely to get a speed boost in the coming weeks and months.