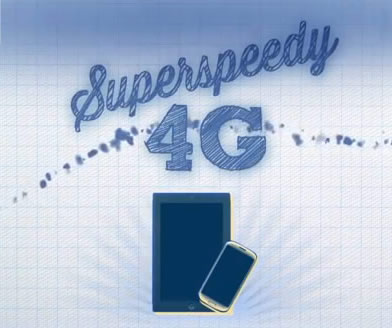 If you're an O2 customer in Knaresborough, North Yorkshire, your mobile data is about to get a whole lot faster, as the network is upgrading to O2 4G in the area.
According to the North Yorkshire News, O2 plans to have its upgrade work completed by Wednesday the 5th of August, so speedy 4G is coming very soon indeed.
Derek McManus, Chief Operating Officer of Telefónica UK said: "O2 customers in Knaresborough will soon be able to experience faster mobile internet on their devices such as streaming high definition TV, shopping on the go, and video calling.
"For our business customers, 4G is all about working more effectively. They can work remotely, access cloud services, collaborate using apps and so on. 4G will make everything easier for them."
While the upgrade is focused on 4G it's also set to improve 2G and 3G services in the area, so calls and data of all kinds should see a boost.
A word of warning though: While the upgrade will be a great thing for O2 customers once it's completed it's possible that there will be network issues over the next couple of days while the work is being carried out.
If you do experience a disruption though you can always use the free O2 TU Go app, to keep on texting and calling over Wi-Fi.
O2 isn't the only network bringing 4G to Knaresborough. Vodafone recently upgraded its sites in the area too and EE has 4G in the town as well, leaving just Three without.