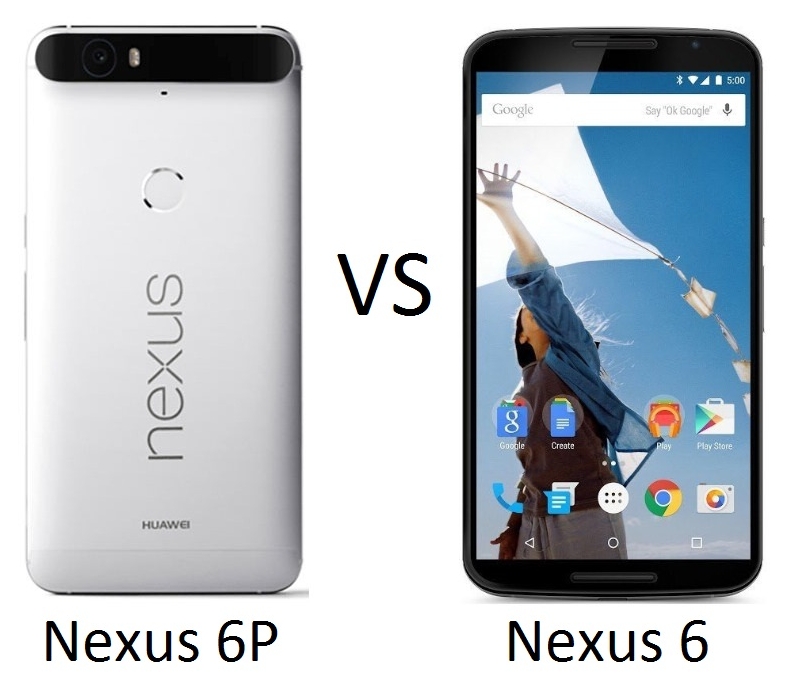 Samsung and Apple aren't the only big name phablet makers, as Google has just launched its second massive smartphone and it's packed full of tech and features.
The Nexus 6P as it's called comes a year after Google's first phablet, the Nexus 6, which is still a pretty strong smartphone. So has enough really changed or improved to justify the new one? Read on to find out.
Build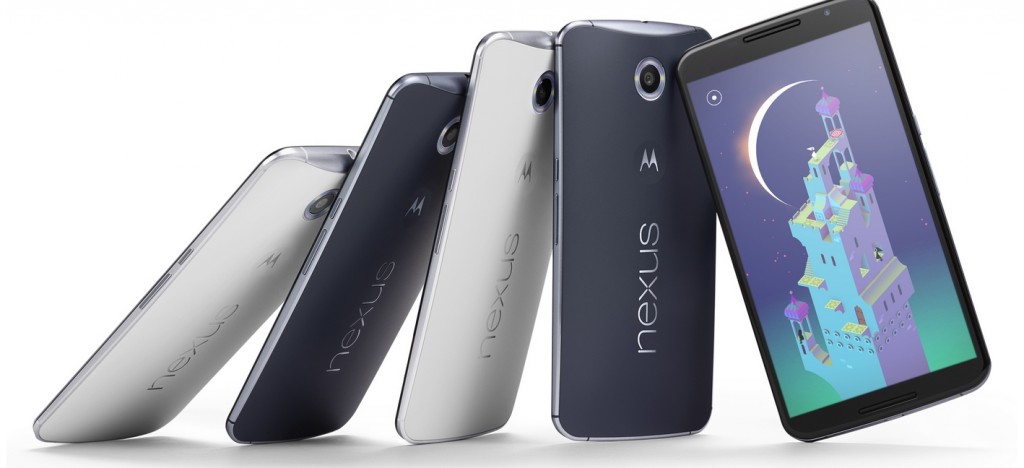 Nexus 6P (159.3 x 77.8 x 7.3mm 178g metal) vs Nexus 6 (159.3 x 83 x 10.1mm 184g metal and plastic)
The Nexus 6P and Nexus 6 have surprisingly different designs, as while the Nexus 6 has a plain curved plastic shell with a metal frame the Nexus 6P has a metal unibody, which makes it look distinctly more expensive.
It's debatable whether it actually looks better though as it also has a hump at the top which houses the camera and looks rather out of place. Still, hump aside it's a lot slimmer than the Nexus 6 at just 7.3mm thick while the Nexus 6 is a chunky 10.1mm.
Display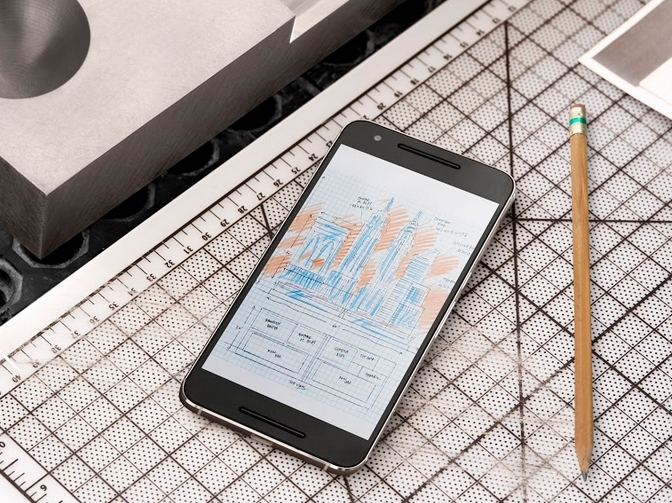 Nexus 6P (5.7-inch 1440*2560 518ppi) vs Nexus 6 (5.96-inch 1440*2560 493ppi)
Both of these phones have 1440 x 2560 QHD AMOLED displays but they're not equally sized, with the Nexus 6P coming in at 5.7 inches and the Nexus 6 a slightly larger 5.96 inches. It's surprising that the newer phone is smaller but 5.7 inches is still pretty sizeable and is likely to be a better fit for many people.
It also means the screen is a little sharper at 518 pixels per inch, while the Nexus 6 is 493 pixels per inch. But they are both seriously high resolution handsets so there's little to choose in that area and if you happen to want a phone that's almost a tablet the Nexus 6 is a better buy.
Power
Nexus 6P (2GHz octa-core 3GB RAM) vs Nexus 6 (2.7GHz quad-core 3GB RAM)
The Nexus 6P is powered by a 2.0GHz octa-core Snapdragon 810 processor and 3GB of RAM, while the Nexus 6 has a 2.7GHz quad-core Snapdragon 805 chip and 3GB of RAM. They're both pretty powerful then, but the 6P has specs worthy of a 2015 flagship, while the Nexus 6 understandably feels a bit more dated.
Camera
Nexus 6P (12.3MP rear 8MP front-facing) vs Nexus 6 (13MP rear 2MP front-facing)
Google and Huawei have worked hard on the Nexus 6P's camera, giving it a 12.3 megapixel sensor with large pixels to let lots of light in, so it performs well even in dim conditions. It has a laser autofocus too for speedy snapping and there's an 8 megapixel front-facing camera so your selfies will look better than ever.
The Nexus 6 meanwhile has a 13 megapixel camera with optical image stabilisation to prevent camera shake. It's a solid snapper, but doesn't perform brilliantly in low-light, so the Nexus 6P should have the edge. It also only has a 2 megapixel front-facing camera.
Battery life, memory and connectivity
Nexus 6P (3,450 mAh 32/64/128GB 4G) vs Nexus 6 (3,220 mAh 32/64GB 4G)
The Nexus 6P has a big 3,450 mAh battery which should keep it going all day and beyond. When you do have to plug it in you'll be able to make use of fast charging, to get up to 7 hours of use from just a 10 minute charge and it supports USB Type-C so you can plug the cable in either way round.
The Nexus 6 has a slightly smaller but still sizeable 3,220 mAh juice pack and it too can last a day or more of moderate use. It also has fast charging technology, but not USB Type-C and the smaller juice pack likely means it won't last quite as long as the Nexus 6P.
Storage is another difference, as while the Nexus 6P comes in 32, 64 and 128GB varieties the Nexus 6 is available in just 32 or 64GB, so you can't get as much storage with it.
Connectivity options are similar though, with both phones offering Wi-Fi, 3G, 4G, NFC and Bluetooth (though the Nexus 6P has Bluetooth 4.2, while the Nexus 6 uses Bluetooth 4.1). It's also worth noting here that the Nexus 6P has a fingerprint scanner, which the Nexus 6 doesn't, so from security to contactless payments the Nexus 6P has the edge.
Conclusion
The Nexus 6 is still a great phone, with a big battery, a decent amount of power, a great screen and a reasonable camera and build, but while the Nexus 6 is good in many areas the Nexus 6P looks to excel in them, with camera, build, battery and power improvements, plus new features and more storage.
It is of course more expensive, as it starts at £449, while the Nexus 6 can be found from around £300, but you can always spread the cost by getting it on contract. In fact EE has already confirmed that it will be offering both the Nexus 6P and Nexus 5X, with pre-orders starting on October the 9th and prices starting at £36.99 per month plus £29.99 upfront for the Nexus 6P or just £31.99 per month plus £19.99 upfront for the Nexus 5X.
So there are ways to keep the cost down and there's no denying that the Nexus 6P justifies its price with all the high-end features it offers, but if you are on a budget or want an even bigger screen the Nexus 6 is still a great option too.