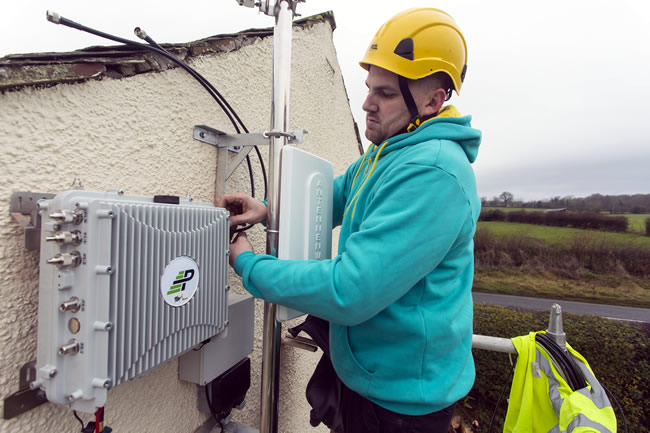 Rural areas to benefit from world-first 4G technology
One of the biggest problems for mobile networks is bringing coverage to rural areas, but it looks like EE might have come up with a solution.
The network recently successfully trialled a world-first technology in the village of Sebergham in Cumbria, bringing data and voice connectivity to all 129 households and small businesses, by simply installing three 'meshed' small antennas.
These antennas are a form of 4G micro network technology and they simply look like small boxes and can be installed on any building in a matter of hours with no planning permission required.
They also don't depend on fixed broadband to connect into the wider network and just three or four of these boxes can connect communities of around 100-150 homes and businesses across an area of 0.5 square miles.
As masts and below ground cables aren't required it's both a low cost and low impact solution and while it won't replace such things for wider geographical improvements it allows EE to easily target those small rural communities which have been missed in the wider 4G rollout.
Such places are in many cases almost entirely without either voice or data coverage, let alone 4G speeds, so it could make a big difference to people's lives, allowing them to more easily work, stay in touch and even contact emergency services.
With the Sebergham trial successfully completed, EE plans to expand its rollout to over 1500 other rural communities by the end of 2017, with full deployment starting in early 2015.
EE CEO Olaf Swantee said: "With this innovative new technology, we have the capability to connect every community in the UK, and we estimate that we'll be able to bring reliable voice coverage and high speed mobile broadband to more than 1,500 places for the first time by 2017.
"We've been working closely with Government on the long-term ambition to bring voice coverage to more of the UK, and we believe that this world-first technology will demonstrate significant advancements against that vision."
Looking to find out more about 4G in 2015?