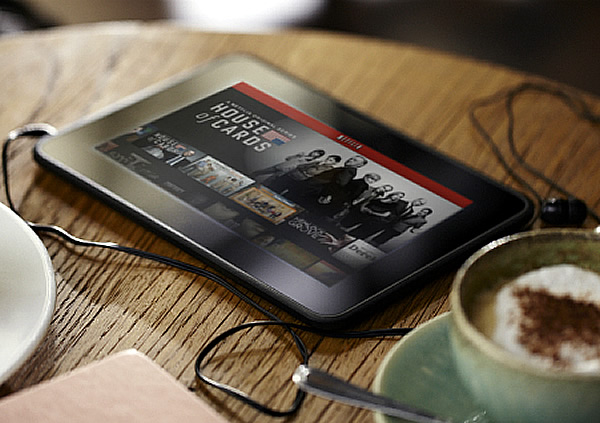 Vodafone Red 4G customers can choose Netflix for free for 6 months.
We wrote a while back that Vodafone was soon going to be adding Netflix to its tariffs and now it has. The network is offering six months of the film and TV show streaming service to Red 4G customers free of charge.
Vodafone was already one of the best networks when it came to optional extras, giving customers a choice of Sky Sports Mobile TV or Spotify Premium, but now it's added Netflix to the mix, so whether you want film, music or sports there's something suitable to choose from.
All new Vodafone Red 4G customers can choose one of those three services to receive for free. In the case of Netflix you only get six months regardless of what tariff you're on, which is a little strange, given that Spotify and Sky Sports start at six months with the lowest (4GB) tariff but go up to 24 months with 7GB and 10GB plans.
The net result is that on more expensive plans Netflix doesn't work out as good value as the other two services as you don't get it for anywhere near as long, but it's still nice to have the option.
If you opt for a Netflix subscription you'll be able to register up to six different devices on your account and you can even watch on two different devices at the same time, so essentially you can share it with a friend or family member.
There's a mobile app of course, so not only can you watch on your TV and computer but you'll also be able to take it with you and watch your favourite shows on the move or when away from home, and with Vodafone's speedy 4G service you won't even need a Wi-Fi connection.
There are thousands of titles available to stream at any given time with more added regularly and you can even add the six months to your subscription if you're already a Netflix customer. So for film fans there's never been a better time to sign up for 4G on Vodafone.
Find out more about Vodafone's Netflix offer here.
You can checkout all our Vodafone 4G articles!