[caption id="attachment_3126" align="aligncenter" width="291"]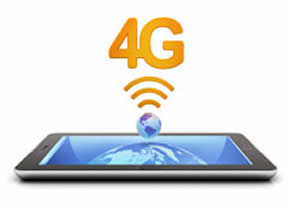 Many UK Consumers Don't Understand or Don't Want 4G[/caption]
4G might be a major evolution in mobile technology, but that doesn't mean that everyone is necessarily going to be quick to jump on board. Quite the opposite in fact, as new research from YouGov SixthSense has found that one in three UK consumers 'can't see the point' of 4G, feeling instead that 3G is perfectly good enough for their needs.
Part of the problem is that many UK consumers aren't even fully aware of what 4G is or what it means for them. YouGov's research found that many people actually do want the things that 4G offers - with 58% of people longing for increased web browsing speeds and 35% of people wishing they could use smartphone maps faster.
So why is it that they 'can't see the point' of 4G? Well, while as many as 80% of people are aware of 4G's existence, only 21% - or roughly a fifth of consumers, are actually confident that they know what it offers. On the other hand 48% of people, or nearly one in two, claim to have just a vague understanding of the benefits of 4G, while 31% - or roughly one in three people, have no idea.
It seems clear then that mobile operators need to do a better job of explaining exactly what 4G is and how it could benefit consumers. Knowing that it exists and it's new isn't good enough - people need to know how it will help them.
But that's not the only problem, as among those who have some idea of what 4G is only 23% claim to be 'excited' about it, while as much as 35% of people claim that none of the features of 4G interest them.
Another major problem is the justified concerns about the cost of 4G. As many as two thirds of people don't want to have to buy a new 4G compatible device to be able to make use of it, in future that might cease to be a problem once the majority of devices are 4G ready anyway, but right now anyone who doesn't have a fairly new handset is going to have to upgrade.
Additionally 55% - or over half of consumers, believe that 4G will be too expensive for them and even amongst those considering upgrading to 4G 31% are worried about higher data costs. That's understandable, since YouGov's SixthSense research also found that on average consumers are paying £14.70 extra a month for 4G - that's £176.40 a year. The price of 4G might go down eventually, especially once there's some competition in the market, but right now it's a major stumbling block.
Russell Feldman, Technology & Telecoms Director at YouGov, said of the report:
"That a lot of consumers can't see the point of 4G presents a real challenge to operators as more of them roll out 4G to their customers. The low levels of understanding about what 4G offers indicates that networks need to be savvy when selling it to consumers – showing not just that it exists but also what it does. Take-up is likely to be a slow burn as consumers hold off making decisions until they see it in action."