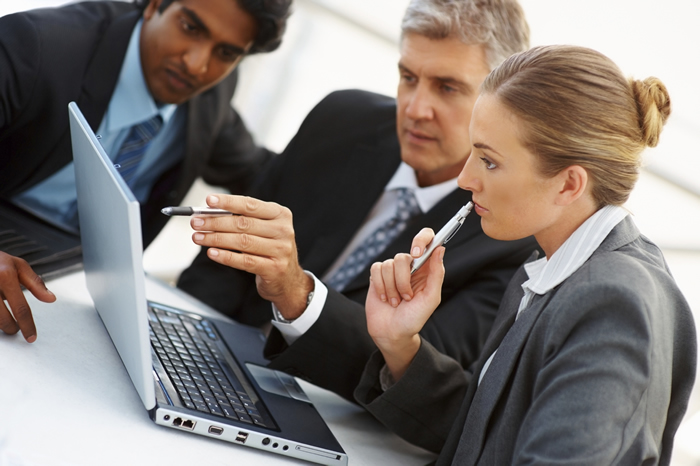 If you're reading this you're likely well aware of many of the benefits of 4G, but it seems that many UK businesses aren't.
In a YouGov study carried out for Vodafone it was found that 64% of surveyed businesses don't currently have 4G and 41% of those have no plans to adopt it, despite the increased speed and flexibility it brings.
The survey, which was targeted at over 1,200 senior decision makers from British businesses and the public sector found that cost was the biggest issue for businesses, despite prices having fallen dramatically since 4G started rolling out.
A more worrying issue though is that 43% of businesses admitted to having a poor understanding of 4G's capabilities and among those who don't currently have 4G a third said that they can't see any benefits for their business.
That's despite the fact that respondents to the survey rated increasing operational efficiency and improving customer service as two of their top priorities, seemingly failing to realise that the speeds of 4G allow for flexible working, thereby improving operational efficiency as well as making it quicker and easier to communicate with customers anytime and anywhere, thereby improving customer service.
Even more bafflingly 41 percent of respondents who don't have 4G said that downloading, transferring and accessing data-heavy content is important to their business and almost all of them said that speed and capacity are important factors when doing so, which are of course all things which 4G addresses.
It's clear from those surveyed with 4G that it really is beneficial too, with 51% citing increased data transfer speeds as a key benefit, 43% pointing to faster responsiveness to customers and suppliers, 48% noting that it allows them to use business applications when working remotely and 42% claiming it allows for more flexible working.
The survey notes that it's seemingly small and medium sized enterprises which are falling furthest behind, with only 24% of those surveyed using 4G, compared to 39% of larger businesses.
That's troubling, because as Phil Mottram, UK Enterprise Director of Vodafone UK says: "Despite the growing availability and affordability of 4G devices and services, the lack of a true understanding of the benefits that the technology can bring, as revealed by this survey, is undeniably holding enterprises back from reaping the rewards of introducing 4G to their business.
"This barrier is also preventing businesses from gaining an advantage over their competitors here and abroad in the increasingly competitive global marketplace."
We can only hope then that the understanding of 4G's benefits will grow, because its availability and importance is certainly growing at a rapid rate.