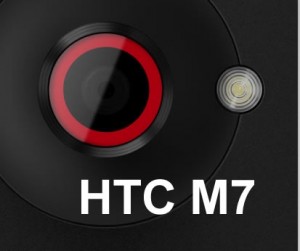 News breaks of a third HTC 4G phone being launched in the future. Recently we have heard of the HTC Deluxe DLX 4G Phone, the HTC One SV Mid-Range 4G Phone and now the HTC M7 4G Phone.
The HTC M7 is rumoured to be HTC's flagship Android 4G phone and is likely to be unveiled at the MWC ( Mobile World Congress ) in February. The leak, via UnwiredView, also outlines the specification details as far as they are leaked.
The flagship HTC M7 is forecast to come with a SoLux display measuring 4.7 inches and a display resolution of 1920x1080 pixels. 4G had to re-look at this quickly again, this means that the HTC M7 would have a PPI of an impressive 468 which as reported is higher than the forthcoming Samsung Galaxy S4 which is leaked to arrive with a PPI of 441.
The HTC M7 is also rumoured to offer much better colour reproduction, better outdoor performance and improved viewing angles via the new SoLus touchscreen display when compared to HTC's earlier LCD displays. There will be a quad core Snapdragon processor ( 1.7GHz ), a 13 mega-pixel main camera,  2GB of Random Access Memory, 32GB of on-board memory and of course it will be 4G enabled.
That's about it for now but you can be sure 4G.co.uk will look out for more as HTC seem very active with the introduction of some cracking 4G phones. We see this year's MWC as the year where 4G really kicks into top gear with a multitude of 4G phones and 4G tablets being seen for the first time. More soon.