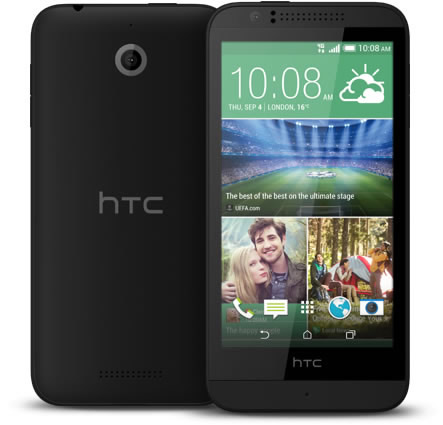 4G is rapidly becoming more affordable, not just because networks are dropping their contract prices but also because mid-range and even low end handsets are starting to support it. The brand new HTC Desire 510 is one such phone.
In fact 4G connectivity is arguably its headline feature, that and the likely very affordable price tag, though HTC hasn't confirmed exactly what it will retail for yet. But there's a lot more to the HTC Desire 510 as well.
With a 1.2GHz quad-core Snapdragon 410 processor and 1GB of RAM it should be a snappy performer and coupled with a 4G connection the Desire 510 should be capable of impressive speeds whether it's data or processing power that you need.
It should be able to keep on going for a long time too, thanks to a 2100 mAh battery capable of up to 17 hours of talk time or 646 hours of standby time and it's got a fairly attractive polycarbonate build.
With BlinkFeed you can keep track of all your news and social network updates in one place and thanks to HTC Sense the interface is slick and intuitive, while Android 4.4 is on board, ensuring that the operating system is up to date.
The screen is a generous 4.7 inches though at 854 x 480 the resolution is on the low side and the 8GB of storage built in won't go far but that is expandable with a microSD card.
So the HTC Desire 510 should be a solid mid-ranger when it launches. The exact release date hasn't been confirmed but it's likely to land in the next month or two and when it does it will be available in a choice of Terra White or Meridian Grey