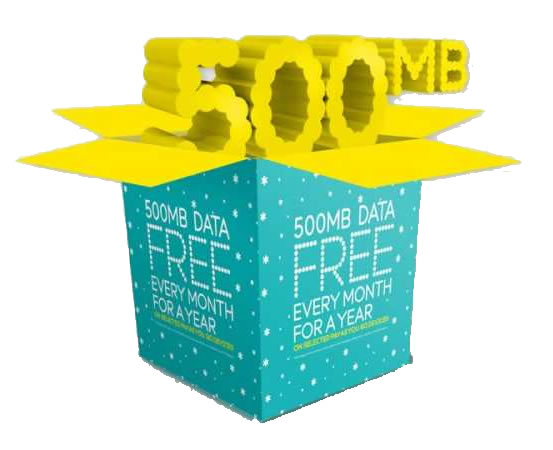 Christmas has come early with EE, as it's now letting customers get 500MB of completely free data every month for a year. All you have to do is choose from a selection of great value pay as you go handsets before the 24th of December 2015 and top it up with £10. As well as all that data EE will even throw in a £10 Google Play voucher.
You don't even have to spend much on a handset to get in on the free data deal, with the cheapest offering being the Alcatel Pixi 3, which comes in at just £44.99, which is a saving of £5 off its usual price. With a 4.5-inch screen, a 5MP camera, a 1.0GHz dual-core processor and up to 10 hours of battery life it's a great value basic smartphone.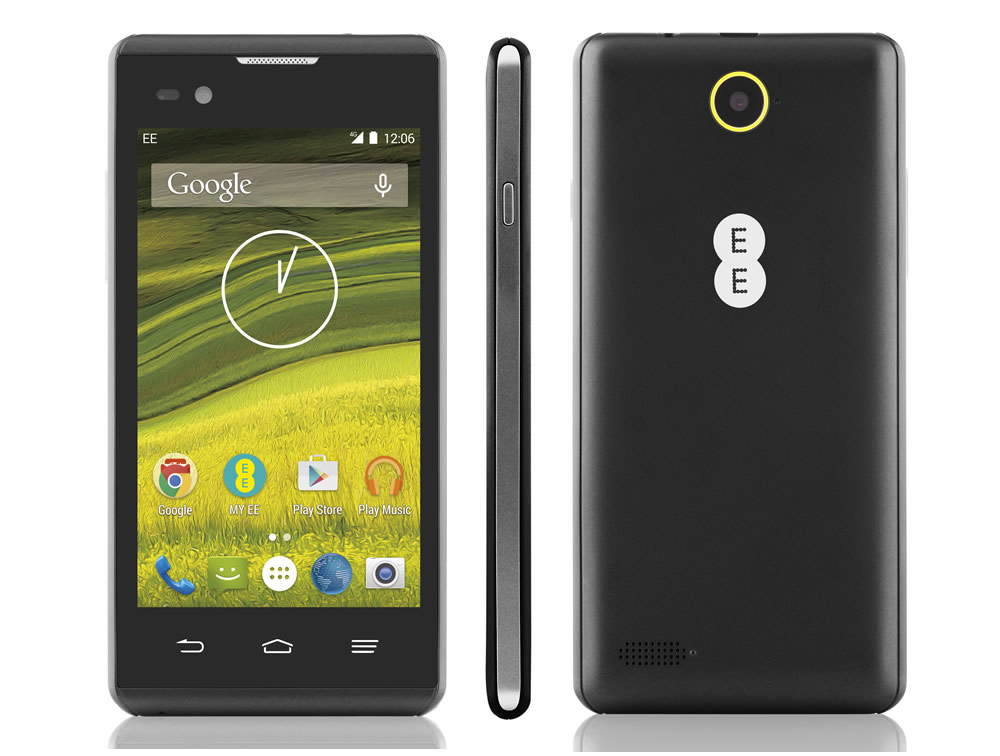 For just £5 more you can get the £49.99 EE Rook, above, which gives you blazing fast 4G on a budget. It also has a 1.0GHz quad-core processor, a 5MP camera and a 4.0-inch screen. It's a real beast for the price.
For £59.99 you can grab the LG Leon 4G, which not only gives you 4G speeds, but also a 4.5-inch screen, a 5MP camera and a 1.2GHz quad-core processor. Plus it includes nifty LG features like rear keys and KNOCK code, allowing you to set a series of taps to unlock your device.
Next up there's the Huawei Y5 at £69.99. This too has a 4.5-inch screen, a 1.2GHz quad-core processor and a 5MP camera. With 8GB of built in memory plus a microSD card slot it also has plenty of storage.

For £89.99 you can nab the Samsung Galaxy Core Prime. That's a little more expensive but it's still a saving of £30 off the standard price.
It's also worth the money, with a slim design, a 1.2GHz quad-core processor, a 5MP camera and support for speedy LTE-A.
The best of the bunch though is the £149.99 Samsung Galaxy A3. It has a beautiful full metal body and it's just 6.9mm thick, giving it true premium appeal.
It also has an impressive 8MP rear camera, a 5MP front-facing one, a 1.2GHz quad-core processor, 16GB of built in storage, a microSD card slot and a bright and vivid 4.5-inch Super AMOLED screen. It really looks and feels like a high-end phone despite the fairly low price tag.
Whether for you or as a Christmas present any of these phones would make a great choice, especially coupled with EE's generous free data offer and £10 of Google Play credit. On top of all that you even get 3 months of free access to Google Play Music.
Deals don't come much better than that, but act fast, as the free data offer is only available until Christmas Eve.