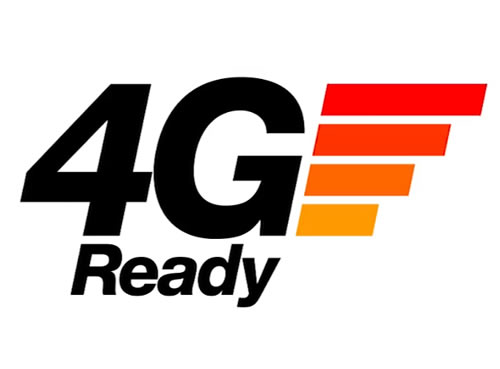 If you're a Three customer then there are a lot of reasons to get excited about 4G and even more reasons to get frustrated. The network has promised to bring 4G with no data limits and no price hikes to all its existing customers. In fact you won't even have to sign a new contract; you'll just get it as a super speedy bonus.
It almost sounds too good to be true and so far it kind of is, because while EE has had 4G for nearly a year and a half now and even O2 and Vodafone have offered the service for a good few months most Three customers still can't get 4G at all.
That's not to say that Three doesn't offer 4G yet, because it does, but only to select customers in select locations. The network also hasn't done a great job of publicising its 4G availability, so it may well be that you could be getting it right now and didn't even know.
To do away with the confusion we've collected everything you need to know about Three's 4G service in the UK, so you can work out whether it's available for you and if so how to activate it.
4G device
In order to access 4G on any network you obviously first need a 4G ready device. A year ago that might have been a big ask, but now most new phones and many tablets are 4G compatible, particularly among higher end devices. So if you have a high end device that's less than a year old it's likely to be 4G ready and even if you don't it still might be.
If you got your handset from Three the easiest way to find out for sure is to head over to the networks support page and select 'Find My Device'. If you didn't get it from Three you're not out of luck, just do a Google search for your device and check the specs on the manufacturer's page. Make sure it's compatible with the 1800 MHz band, not just 4G in general, as that's what Three uses, though most 4G devices will be anyway.
Software update
Once you've got a 4G phone you may need a software update to make it compatible with Three's 4G signal. Many handsets automatically alert you of updates, but to be sure head to the settings screen of your device and find the 'check for updates' option.
Unfortunately some phones and tablets need an update from Three and the network hasn't sent them out to everyone yet. Updating devices seems to be an ongoing process for the network, so if you don't have it yet you hopefully will soon, but Three hasn't given an exact timeframe or order for its update rollout.
If you didn't buy your phone or tablet from Three then you may be waiting even longer, but you should get the necessary updates eventually.
Coverage
While Three does have a live 4G service it's not at all widespread yet. Currently you can only get 4G on Three if you're in London, Manchester, Birmingham or Reading.
But even then its coverage is patchy, so depending on which bits of those cities you live in you may still find that there's no 4G available. Thankfully there is a tool to help you find out, just head on over to Three's coverage page and put in your postcode.
If you live outside those cities you could be waiting a while for 4G, though the network aims to launch 4G in 50 towns and cities across the UK by the end of the year and you can see a list of them, along with the networks 2015 4G coverage plans here.
Interestingly the colour coding on Three's coverage page shows 4G in some of those towns and cities already, which may reflect the parts of those regions which will get 4G once it is switched on.
4G account
While you don't need to sign a new contract to get 4G from Three the network does need to have upgraded your account to receive 4G. Three should do this automatically without you even having to ask and the network plans to have made all accounts 4G compatible by March.
However for the time being only a small number of users have a 4G account as Three has carried out what it calls a 'small scale' 4G launch which is essentially a trial, so while its wider launch should be complete in the next month or two for now you may well not be able to access 4G.
The simplest way to find out whether you've got a 4G account could simply be to see whether you can get a 4G connection (assuming you live somewhere that can actually get a 4G connection right now), but if you're still not sure just give Three a quick call and they should be able to tell you.
Good to go
If you've followed all of the above steps then you should at least know whether 4G is available to you and if Three sticks to its promises you should be able to get 4G by March even if you can't quite yet (though you'll still need a 4G device and to be in a location that gets a 4G signal from Three).
It's been quite a wait and not the smoothest rollout, but if all goes according to plan you should soon be able to enjoy superfast mobile internet with low prices and no data limits.
Looking to find out whose winning the 4G battle in the UK?