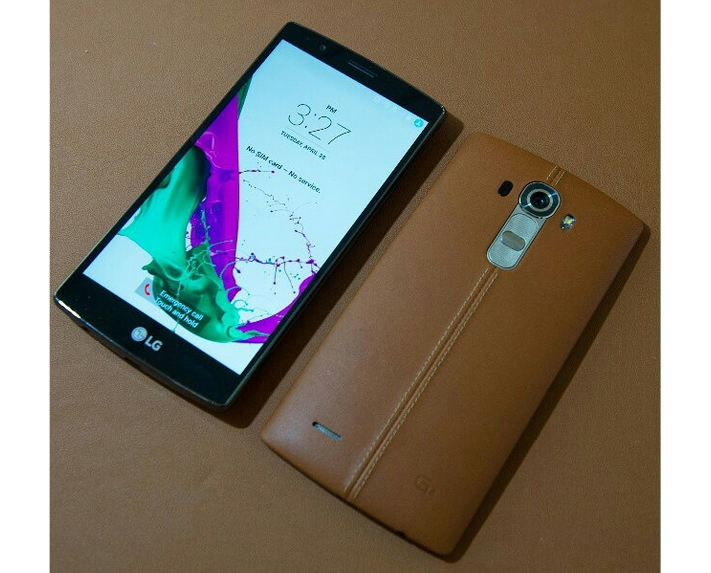 The run up to the LG G4's launch was full of leaks and rumours and while the final announcement didn't hold many surprises the G4 still looks like a hugely impressive phone.
A slightly curved body and a vegetable tanned leather back ensure it stands out from the crowd and that curve is there for a reason too, as it makes it 20 percent more durable than a typical flat smartphone.
While the look on the whole is quite different to the LG G3 it does inherit one distinctive feature from that phone, namely the rear volume and power buttons, which are placed there because that's where your finger is likely to naturally fall when holding the phone.
The LG G4 is on the large and heavy side at 148.9 x 76.1 x 6.3 - 9.8mm and 155g, but then there's a whole lot of tech packed into it, so that can be forgiven.
While we imagine most people will buy the G4 in leather there is also a plastic version available, but it's not like the metal effect plastic of the LG G3, instead it has a pattern of 3D shapes.
The camera is well worth highlighting, as the LG G4 has a 16 megapixel sensor with optical image stabilisation 2.0, which is supposedly twice as effective as the optical image stabilisation in the LG G3.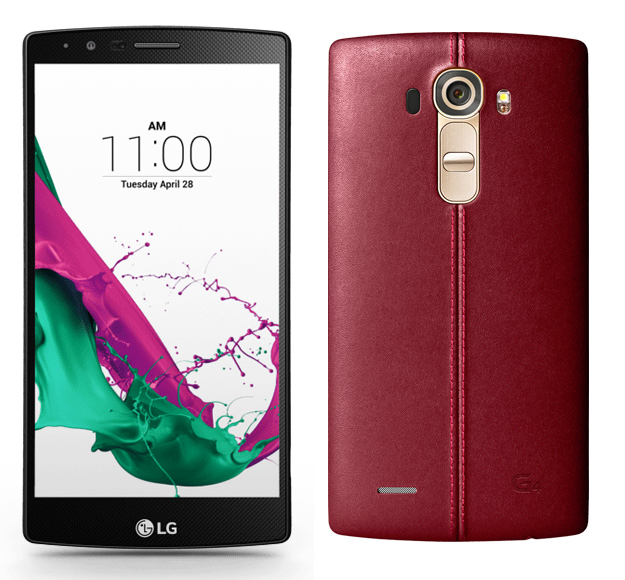 Like the LG G3 it has a laser autofocus, so it can focus on things extremely fast and it has an f/1.8 lens aperture, allowing it to take in a lot of light, so it's adept at snapping pictures even when the light isn't good.
The G4 also has an 8 megapixel front-facing camera for high quality selfies and there are all sorts of modes and options available, the highlight perhaps being manual mode, which lets you tweak the white balance, ISO, shutter speed, exposure compensation and focus.
If you're more into selfies you might be interested in Gesture Interval Shot, which snaps four photos with a two second pause between each, giving you time to change your pose and leaving you with a selection of images to choose from.
The LG G4 has a great screen too. It's a big 5.5-inch IPS Quantum display with a resolution of 1440 x 2560 and a pixel density of 538 pixels per inch. LG also promises that it's bright, with strong contrast and great colour reproduction.
The phone is powered by a 64-bit hexa-core Snapdragon 808 processor, with two cores clocked at 1.8GHz and the other four clocked at 1.44GHz, plus it has 3GB of RAM, so it should be a strong multitasker.
With Android 5.1 on board its software is up to date and it runs LG's new UX 4.0, which includes features like Event Pocket, which allows you to create a single unified calendar by combining events and entries from multiple other calendars. It can even pull in things from social networks. It's one of a number of features designed to make the phone slick and intuitive to use.
Smart Board is another feature designed with that in mind, as it collects data from various apps and presents it all on a single widget, so not only do you not have to jump between several apps to get it all you don't even have to launch a single app as it's there on the home screen.
Rounding out the specs of the LG G4 there's 32GB of built in storage along with a microSD card slot which supports cards of up to 128GB, so you're not likely to run out and there's a large 3000mAh removable battery.
The LG G4 isn't yet available outside of South Korea, but it will be launching in the UK on May 28th and you'll be able to pick it up from around £500 for a plastic version or £525 for a leather one, which isn't bad at all given that many recent flagships are launching for £550 or more.