[caption id="attachment_1146" align="aligncenter" width="281"]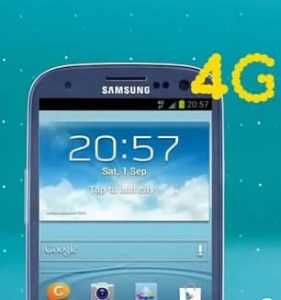 Everything Everywhere gets 4G Go-ahead from Ofcom[/caption]
Ofcom has given Everything Everywhere ( EE ) permission to re-farm its 1800MHz spectrum for 4G, and the operator is promising to launch its next-generation mobile offering this year
Ofcom said the move would give 'significant benefits to consumers' and added that there is 'no material risk' that any benefits would be outweighed by competition distortion.
Everything Everywhere said the move represented 'extremely positive news for British consumers, businesses and the economy'. However, rivals Vodafone, O2, and Three expressed their opposition to the move, with Vodafone saying Ofcom showed a 'careless disregard' for consumer interests.
An O2 spokesman said the company was hugely disappointed with the move and said it would mean that 'the majority of consumers will be excluded from the first wave of digital services. This decision undermines the competitive environment for 4G in the UK'.
Ofcom said that while Everything Everywhere would make its own decision about the timing of the launch of its 4G service, it had issued licences that would allow it to do so from 11 September.
An Everything Everywhere spokesperson said the operator was intending to launch a 4G offering in 2012, although no more details were available. Previously, Everything Everywhere CEO Olaf Swantee had said it had plans to launch a small service before the 4G auction next year.
A Vodafone spokesman said the operator was 'shocked' by the decision, and that Ofcom has showed 'a careless disregard' for the interests of businesses, consumers, and the wider economy.
An Everything Everywhere spokesperson said the decision was 'great news for the UK'. They said that the move would see consumers soon enjoying the faster mobile speeds that 4G offers. '4G will drive investment, employment and innovation and we look forward to making it available later this year, delivering superfast mobile broadband to the UK,' they added.
A Three spokesman commented: 'Liberalisation of 2G spectrum to date has distorted the competitive landscape in the UK, which ultimately harms consumers. Further liberalisation without addressing competition issues could make that distortion worse.'
Principal analyst at Informa Telecoms and Media, Thomas Wehmeier, said the move represented a 'major milestone' for the UK's mobile market. He added that Everything Everywhere had been presented with a 'golden opportunity' to get an early lead in the 4G market, as long as it had a successful launch strategy and a range of 4G devices.
He said it was almost certain that the new iPhone, due to be announced next month, would support 4G LTE, although whether it would run on 1800MHz was less certain. He added: 'It is a huge "if", but if the new iPhone were to support EE's band it would undoubtedly be the much-needed spark to ignite Britain's heavily-delayed 4G market.'
Everything Everywhere would get a good three-month headstart on rivals, said research analyst at Analysys Mason, Morgan Mullooly. He added that the decision by Ofcom was 'startling, if not completely unexpected'.
It is also understood that Three is close to purchasing the Everything Everywhere spectrum that it had to get rid of in order to allow the merger of Deutsche Telekom and France Telecom. Neither company wanted to comment on the speculation.