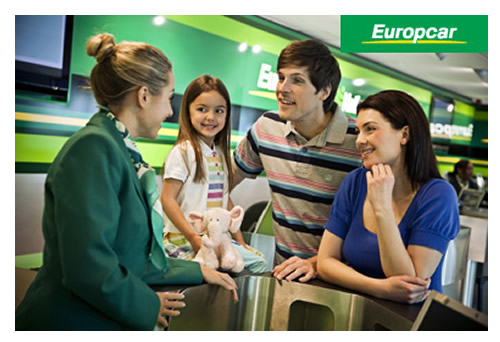 Not only can you get to your destination with Europcar but now you can also get online, as the car hire service has rolled out mobile 4G Wi-Fi hotspots in five major airports.
It's now available at Heathrow, Gatwick, Edinburgh, Glasgow and Manchester airports for £9 per day with unlimited data. That's not a bad price for unlimited data, particularly if your flight's been delayed and you're looking at a long wait.
The deal gets even better if you're travelling with people as up to 10 devices can connect, so you can share the cost. Europcar is using EE's 4G mobile broadband service for its hotspots and it's just one of the many initiatives that EE is involved in to bring 4G to people whenever and wherever they may be.
In fact the network has also made 4G available in Stansted, Luton, Birmingham, Newcastle, Liverpool John Lennon, Bristol, London City, Nottingham East Midlands, Leeds-Bradford, Belfast International, George Best Belfast City, Robin Hood and Blackpool airports without the help of Europcar.
Whether Europcar's own mobile Wi-Fi presence will increase remains to be seen, but it's made a good start with five of the biggest and busiest airports in the UK.
Ken McCall, Managing Director, Europcar UK Group, said "Mobile Wi-Fi is ideal for our overseas customers. With unlimited data for just £9 per day, foreign travellers in the UK can connect their smartphones, tablets and other devices without the worry of internet roaming charges and a big bill, when they get home.
"We are launching this service at five of the biggest Europcar airport branches, bringing a wide number of travellers the convenience of fast and affordable Wi-Fi connection. Europcar continuously invests in new products and services designed to meet the needs of our customers, further strengthening our position as a leader in the car hire market."
Find out all about EE bringing 4G to busy travel routes and destinations.