[caption id="attachment_202" align="aligncenter" width="287"]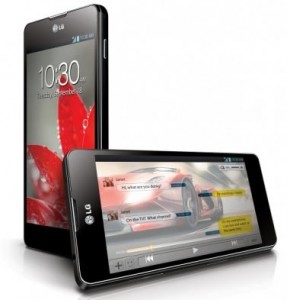 LG Optimus G[/caption]
LG have never really been a major player in the world of Android, struggling to compete with the popularity of Samsung handsets and lacking the brand recognition of HTC or Sony. But with the help of the Google branded Nexus 4 their fortunes may be changing, as that proved to be a formidable and very successful handset. Sure, the Nexus and Google branding distracts from the fact that it's made by LG, but even so being behind one of the most popular smartphones on the planet has got to do them some good.
Now they've announced that an enhanced version of the LG Optimus G is on its way to Europe, so it will be interesting to see whether it can compete in the big leagues without the Nexus association.
The specs certainly don't let it down. It's an enhanced version of a handset that released in select markets last year, but despite essentially being a few months old it doesn't look dated at all. A 1.5 GHz quad-core processor and the latest version of Android (Jelly Bean 4.1.2) ensure it's pretty well future proofed. While its 4.7 inch 1280 x 768 True HD IPS display is said to capture "stunning clarity and crisp, natural colour". Plus it's protected by Gorilla Glass 2, to keep it safe from scratches. More excitingly they've created a new technology dubbed 'Zerogap Touch', which LG claim provides the "smoothest, most sensitive touch experience on a smartphone today".
But it's not the specs that make this handset exciting, it's the innovative software features. With 'QSlide' you can use multiple applications at the same time by having multiple windows open. So for example you could have a video playing in a little box while browsing the web. You can also change the size, position and transparency of these windows, giving you as much control as possible. Aside from video, 'QSlide' works with the web browser, calculator, memo and calendar apps.
The LG Optimus G also features enhanced notifications, which gives you more notification screen controls- such as being able to start and stop the voice recorder or adjust the brightness. The enhanced notifications screen also allows you to drag down on notifications to view more of their contents. For example if you get a notification of an email you can drag down on it to read much or all of the email straight from the notifications screen.
There's a bunch of other features too, such as 'Privacy Keeper' which hides a caller's information on incoming calls unless you swipe an icon on the screen, and 'Safety Care' which will send a text message with your location to pre-designated numbers in certain situations- for example if you call the emergency services.
The enhanced LG Optimus G will be LTE enabled, so expect to see it on EE and the other fledgling 4G networks in due course. Whether all this will be enough for LG to have a winner on their hands remains to be seen.