[caption id="attachment_2652" align="aligncenter" width="300"]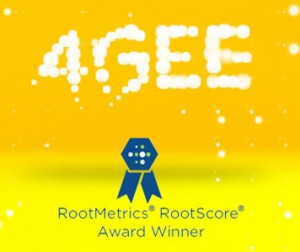 4GEE Tests Conducted in Manchester[/caption]
It's no secret that EE are the only UK network currently offering 4G, nor is it a secret that their 4GEE mobile broadband is faster than rivals 3G services, but recent RootMetrics tests in Manchester show just how much faster.
According to RootMetrics, EE achieved average download speeds of 15.2Mbps and average upload speeds of 9.4Mbps. To give you an idea of how fast that is in real terms it would mean that users could upload a picture to Facebook in under a second, stream music after less than one second of buffering (with no re-buffering required) and stream an HD video with less than 30 seconds of buffering and no re-buffering.
The tests should be fairly accurate too as RootMetrics carried out more than 31,220 of them to ensure they were.
None of the other networks came close to matching EE's speeds. Three came in second place, which is unsurprising given their Ultrafast network, but they were quite a way behind with average download speeds of 6.3Mbps and upload speeds of 1.9Mbps.
Vodafone came pretty close to matching Three, with download speeds of 5.1Mbps and upload speeds of 2.0Mbps, while O2 came last with download speeds of just 3.7Mbps and upload speeds of 1.5Mbps.
RootMetrics went further and also tested how long it took each network to download 10 emails on average. EE managed it in 3.3 seconds, O2 in 4.6 seconds, Vodafone in 5.0 seconds and Three in a surprisingly slow 6.3 seconds.
In tests of how fast a webpage would load EE and Three both averaged 0.7 seconds, O2 took 1.1 seconds and Vodafone trailed with 1.2 seconds.
The overall 'RootScore' for internet tests - where higher is better, gave EE the winning score of 97, Three 81, O2 79 and Vodafone 65.
It's worth noting that while these tests may be fairly exhaustive they still only cover Manchester - if you live elsewhere it may be a different story, particularly in places where 4GEE isn't available. Still, it goes some way to showing just how fast 4GEE can be.
EE didn't come out on top in everything though, as RootMetrics also tested call performance, taking into account the number of failed calls on average for each network. O2 won that category with just 1.2% of failed calls, while Three had failed calls 1.7% of the time, EE had them 2.1% of the time and Vodafone had them 3.2% of the time. The 'RootScore' there gave O2 94, Three 93, EE 91 and Vodafone 84.
The final thing RootMetrics tested was text performance, taking into account both the number of texts which failed to send and the amount of time it took to send a text. EE and O2 tied in that category for an overall 'RootScore' of 96. Three was slightly worse with 95 and Vodafone worse still with 94. 
The combined 'RootScore' across all tests gave EE 94 points, Three 88 points, O2 87 points and Vodafone (who came last in all three categories) a rather disappointing 77 points.