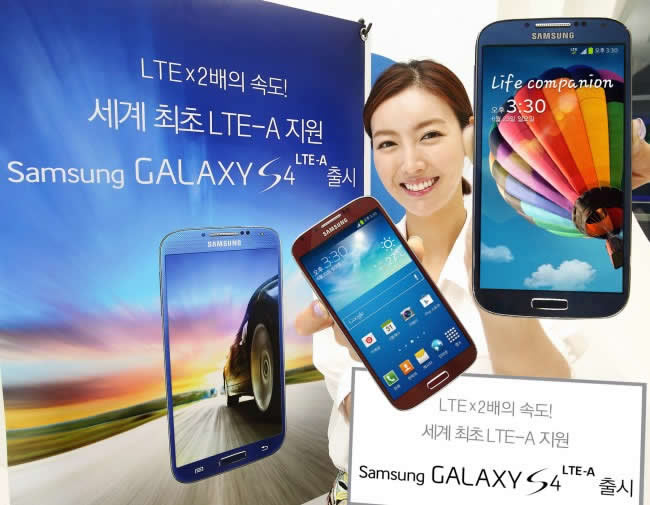 When it comes to 4G, EE is already way ahead of the game. Not only has it rolled 4G out on a far larger scale than any other UK network but it's also upgraded numerous cities to double speed.
But that's obviously not enough for EE, because now the superfast network has announced plans to roll out 4G LTE Advanced.
Normal 4G can only use one 4G signal at a time, while LTE Advanced can combine signals for increased speeds by using more antennas.
EE is planning on trialling the new technology as soon as November of this year, when parts of London will receive 4G speeds of up to 300 Mbps. Following on from that EE is planning a wider roll out in 2014.
Useful reading : What is Double Speed 4G?
EE is already the joint fastest 4G provider in the world and once it's rolled out 4G LTE Advanced (or LTE-A) it's likely to be the fastest, delivering speeds that are 20 times faster than standard 3G and 4 times faster than standard 4G.
Right now the average speed of a 4G connection in cities is around 15 Mbps. The 300 Mbps speed listed above is likely to be a top end speed rather than one that you're consistently likely to get on 4G LTE Advanced, but you could realistically get speeds of around 60 Mbps.
When you consider that the average UK home broadband speed is only 14.7 Mbps, getting 60 Mbps on the move is seriously impressive.
4G LTE Advanced already exists in a few parts of the world, for example a South Korean network offers it, but so far it's not widely available anywhere.
The only downsides to switching to 4G LTE Advanced is that it's likely to be a bigger battery drain than standard 4G and that current 4G handsets are incompatible with it.
In fact right now there aren't any compatible handsets in the UK, though EE presumably has plans to change that. South Korea has a 4G LTE-A equipped version of the Samsung Galaxy S4, LG Optimus G2 and Huawei Ascend P2. While Pantech, a company that's more or less unknown on these shores, also has a 4G handset but that's about it so far.
It seems likely that the LTE-A versions of all of those other than the Pantech will be released over here once EE's LTE-A advanced network is live, but in the short term there may not be much else. Though ultimately more LTE-A phones will be released once LTE-A itself becomes more widespread.
Even with a limited selection of compatible handsets this move will put EE even further ahead of the competition. With O2 and Vodafone still in the early stages of their initial 4G roll out and Three not having even begun a launch yet it's looking increasingly unlikely that EE is going to have anything to worry about for a long time to come.
 Useful reading :
What is Double Speed 4G?
You may like to read : What is 4G LTE Advanced?