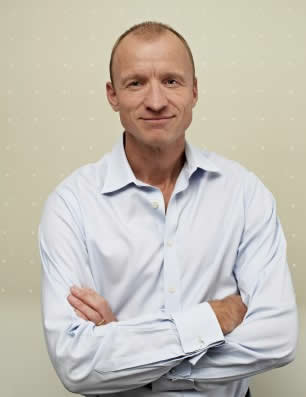 When Three announced that it would bring 4G to customers at no additional cost it was cause for excitement, as it meant that a once rather expensive service would soon be far more affordable.
Then Tesco Mobile followed suit and surprisingly even O2 has started contacting customers with the offer of a free 4G upgrade. The hope of course was that EE might join the party, but it seems that's not to be, as Olaf Swantee (left), the company's CEO, has told MobileNewsCWP that Three is devaluing its 4G service by offering it for free.
He argued that "before you offer something for free, you need to have a network, and I haven't seen Three's network so far. I don't know which cities and towns they currently have it in. Customers will ask a lot of questions when they realise something is free. When something is available for free, it often lacks the value that really should be there. We won't be offering 4G for free. There is more to competition than price. Otherwise we would just be playing an endless game in reducing costs where the product becomes a commodity."
He's right of course, to an extent, there is more to competition than price and if Three and other networks offer 4G at no extra cost but don't have very good speeds or coverage then people may quickly become turned off by the service.
If there's one thing EE is doing well it's developing a robust 4G network. Its coverage is currently far more widespread than any other network and in a number of locations it offers double-speed 4G, so it's potentially a lot faster too. For now that's enough for EE to justify its premium price over the competition.
But the other networks aim to deliver widespread coverage over the next year or so too and once they do EE's prices might be harder to stomach, assuming the network doesn't reconsider things by then.
Reading between the lines, the real concern for EE is that potential customers won't be able to see past the price difference and will opt for rival networks purely because they're cheaper, even though they might not be as good, but as the network expects to treble its subscriber base to six million by the end of the year it obviously can't be too concerned.
From Three and even O2's perspective we can't blame them for dropping their prices as while it does run the risk of devaluing 4G it's also the easiest way to get out from under EE's shadow in the near future.
Ultimately the fact that some networks offer 4G at no extra cost is still good news for consumers, it just gives them the choice of whether to opt for the cheaper service or the better service. It's simply up to EE to make it clear to people that its service is in fact better.
Did you know EE will soon offer 4G in the Channel Tunnel?