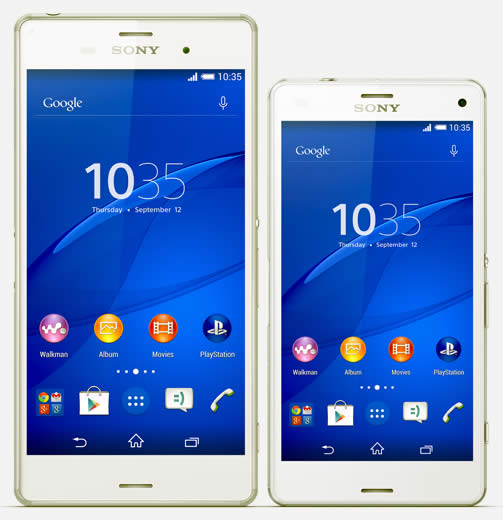 EE has confirmed that it will be selling the Sony Xperia Z3, Sony Xperia Z3 Compact and Sony Xperia E3. It hasn't said when they will be available yet but we'd expect them soon and if you're interested in buying one you can already reserve them from any EE shop, ensuring that you're first in line once they do launch.
Pricing hasn't been confirmed either, but EE has stated that all three handsets will be available on a variety of 4GEE and 4GEE Extra plans.
Nicola Shenton, Head of Device Portfolio at EE, said: "Sony's Xperia handsets have always showcased the very best in mobile performance, and the latest range does not disappoint. When combined with the UK's biggest 4G network, customers can really get the most from their latest Xperia in more places than any other network".
While we're expecting every network to sell Sony's latest handsets EE is the perfect partner, with a widespread 4G network which currently covers 263 major towns and cities along with over 2,500 smaller towns and villages, accounting for 75% of the UK population.
Super-fast data is an obvious fit for the powerful Xperia Z3 with its 5.2 inch 1080 x 1920 display, 2.5GHz quad-core Snapdragon 801 processor and 3GB of RAM and it's a similarly good fit for the smaller 4.6 inch 720p Xperia Z3 Compact with a powerful 2.5GHz quad-core Snapdragon 801 processor and 2GB of RAM.
Or if you'd rather save some money the Xperia E3 looks like a solid mid-range offering, with a 4.5 inch 480 x 854 display, a 1.2GHz quad-core Snapdragon 400 processor and 1GB of RAM.

Looking to find out more about 4G technology?