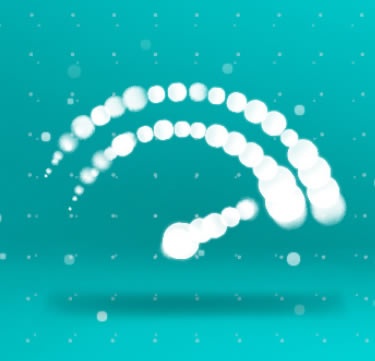 Since launching 4GEE in October, EE have already brought 4G coverage to 45% of the UK population. That's an impressive amount of coverage to achieve in just a few months, and it's enough to have given EE a huge head start over the other networks in the 4G race, but they aren't stopping there.
Not long ago 9 additional towns were added to EE's list of 4G enabled locations and in an ambitious plan EE have announced that they plan to switch 4G on in a further 27 towns across the country. That will bring the total number of towns and cities with 4G coverage up to 65, which according to EE accounts for roughly 55% of the UK population.
EE have been criticised in the past for having spotty 4G coverage, but now they aim not just to provide 4G to towns and cities, but also to the suburbs and countryside in the surrounding area, which should help boost the overall level of coverage.
The 27 new towns to be added over the coming months are Aldershot, Ashford, Basildon, Basingstoke, Blackpool, Bracknell, Camberley, Colchester, Crawley, Farnborough, Guildford, Horsham, Huddersfield, Leatherhead, Maidstone, Milton Keynes, Oldham, Oxford, Redhill, Reigate, Sevenoaks, Stevenage, Tonbridge, Royal Tunbridge Wells, Warrington, Wigan and Woking.
EE are certainly taking full advantage of the lack of competition in the market while they can, but before long the other networks will get their hands on 4G as well and then we'll see whether EE have done enough to maintain their lead.
We'd say they've certainly got a good chance, at least for a while, as they're well on their way to providing 4GEE coverage to the entire country- which appears to be their end game. Indeed they've stated that by the end of 2014 they aim to be providing 4G coverage to 98% of the UK population.
As a reminder 4GEE is already available in Amersham, Belfast, Birmingham, Bolton, Bristol, Cardiff, Chelmsford, Derby, Edinburgh, Glasgow, Hemel Hempstead, Hull, Leeds, Liverpool, London, Maidenhead, Manchester, Newbury, Newcastle, Nottingham, Sheffield, Southampton, Southend-on-Sea, Stockport, Sunderland, Sutton Coldfield and Wolverhampton.
There's already a reasonable selection of phones available on 4GEE, albeit mostly high end handsets like the iPhone 5 and the Sony Xperia Z. The only thing working against EE right now is the prohibitive pricing of their 4G plans. As they don't have any competition they can set the price pretty much as high as they like, which means to get anywhere unlimited data (which is certainly desirable when you've invested in a 4G network and handset) you'll be paying around £61 a month – which gets you 20 GB.
Once the other networks start rolling out 4G later in the year we should finally see some pricing competition, which along with increased 4G coverage and a variety of networks to choose from should do a lot to boost 4G's popularity and set it well on the way to almost outright replacing 3G.