[caption id="attachment_2802" align="aligncenter" width="160"]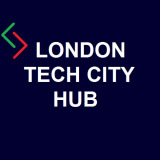 Tech City London[/caption]
EE has announced a major new partnership with the East London based Tech City (aka Silicon Roundabout). The partnership entails several things. Firstly EE has already launched double-speed 4G in Tech City, giving the area average speeds of 24-30Mbps and headline speeds of up to 80Mbps. EE has also committed to launching any future 4G advances in Tech City ahead of anywhere else, in order to ensure that the area always has a country (and hopefully world) leading network.
This is being done in a bid to help UK businesses thrive - and to ensure they're using EE's 4G service in the process. Having access to superfast mobile internet will, in EE's opinion, shorten the amount of time that it takes for new start-ups to get set-up as well as making the ways and places in which businesses can work across the area more flexible.
EE believes that this investment in the Tech City hub will increase employment opportunities in the area, support the economic growth of the country as a whole and encourage people and businesses from around the world to invest in the UK.
Indeed EE have visions of Tech City becoming a world-leading-hub and that might be more than just a pipe dream as London as a whole has already surpassed New York for mobile data speeds, so with this increased investment in Tech City anything is possible.
Olaf Swantee, CEO at EE said of the partnership:
"Twenty-first century business needs twenty first century infrastructure, and the digital backbone we have built across the UK has been designed to provide just that. We have the biggest and fastest network in the country – one that rivals anywhere in the world. The UK and the City of London are now leading the way, surpassing capitals like New York, and rivalling other major financial and business centres across the world. Our partnership with Tech City is designed to ensure UK businesses have the tools that they need to thrive, and to take the UK into a position as a world leader for technology, innovation and entrepreneurship."
He isn't alone in his enthusiasm, as Joanna Shields, CEO Tech City and UK Business Ambassador for Digital Industries said:
"Double speed 4G will turn Europe's Digital Capital into the World's most connected tech hub. The lightning speed and capacity of the superfast 4G network provides businesses with unique opportunities to build, test, and develop the digital products and services of the future. This game-changing investment will catalyse the next wave of innovation and creativity in digital and tech businesses, connect them to new markets around the world and support the growth of our brightest and best businesses."
On top of ensuring that Tech City always has the latest and best version of 4G possible, EE also plan to install free 4G mobile hotspots in parts of Tech City, along with opening up their network API's to application developers in the area and providing experts from within their own company to support and mentor start-ups and small businesses.