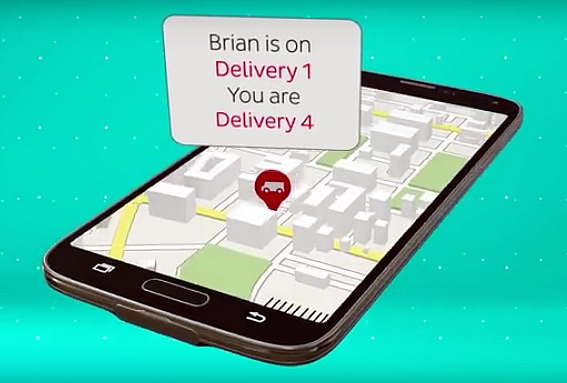 Getting a new phone is great, but waiting for it to be delivered can be a chore. Depending on where you order it from you could end up waiting in all day with little to no idea of when it will arrive.
But with EE there's none of that hassle. The network has partnered with DPD for deliveries and uses a Follow My Parcel service to keep you in the loop every step of the way, as EE's new video shows.
Not only will you get an initial one hour time slot on the morning of the delivery, so you don't have to stay in all day, but you'll also be able to see your delivery driver's movements on a map, so you can get a great idea of how long they'll be.
To make things even clearer you can also see both what delivery number they're on and what delivery number you are and when they're getting close you'll get a final fifteen minute delivery slot. All of this can be viewed and tracked from your phone too, so you can keep an eye on your delivery from anywhere, especially if you've got a 4G connection.
With all this information you needn't miss a delivery ever again, but if for whatever reason you can't be in you can select from a range of alternative options.
There's collect from shop, which lets you select a local DPD pickup to have it delivered to instead. Do that and you'll be sent a pickup pass so you can collect the parcel at your convenience. Or you can select to have the parcel delivered to a neighbour or have it delivered another day. In all waiting for a delivery has never been this easy or hassle free.