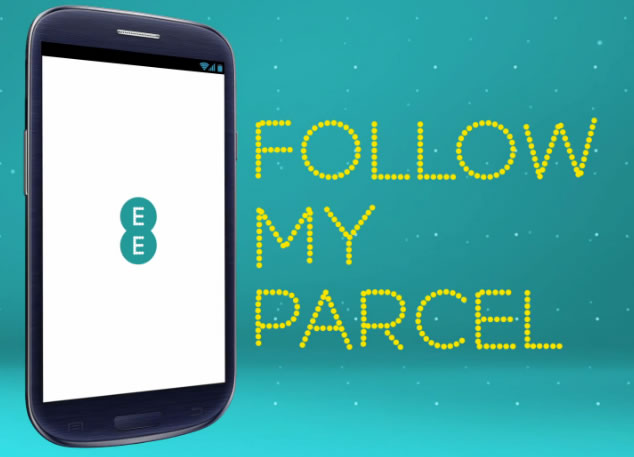 EE's "Follow My Parcel" makes online shopping delivery a whole lot easier
We don't know about you, but personally we hate waiting around all day for a parcel, especially when half the time it doesn't even show up. But there's no reason we should have to as technology means that having no idea of when your parcel is going to come should be a thing of the past.
EE's own delivery service is taking steps in to the future and the network has produced a video showing you how.
As you can see, its 'Follow My Parcel' service not only gives you a one hour time slot, so you're not waiting around longer than necessary, but you can even watch the delivery driver on a map as they make their way to you. You can see what number delivery they're currently working on and what number you are in the schedule as well as how far away they are and you'll get an alert when they're within 15 minutes of you.
But that's not all. If you realise you're not going to be in after all you can give new instructions from this screen, be it to change the delivery day, collect the parcel from the depot or have it delivered to a neighbour, in which case you can even select which neighbour.
Once your parcel has been delivered to a neighbour you'll then get a confirmation. All of this can be done straight from a smartphone and if you have 4G then you can seamlessly track your delivery wherever you are.
There's no need for lengthy delivery slots or missing parcels any more, there's not even any need to be at your house, at least until the last fifteen minutes, all thanks to smartphones and 4G. Now we just need more companies to start taking advantage of the technology available.
Looking to find out more about