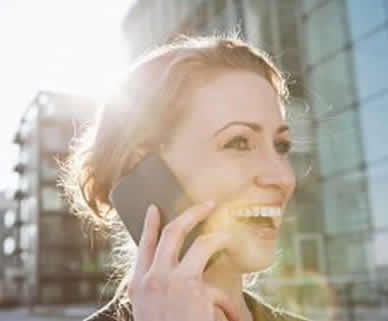 EE has confirmed that in 2014 it will invest £275 million to further improve the quality of mobile phone calls experienced by its customers.
The company has outlined that the number of phone calls has soared by 25% in the last 20 months and that a new higher benchmark for voice call quality and reliability is planned.
During 2013, EE reached its highest ever call success rate of 99.2% while carrying over one billion calls every week.
The higher call success rate was achieved after extensive updates throughout 2013. This included : updating 20 year old 2G equipment at over 6,000 sites - which reduced dropped calls by 50%, by increasing call handling capacity by 50% on 1,600 3G sites and by installing a Home Location Register database to improve call set up success.
During 2014, EE will update a further 5,000 older 2G sites and increase the capacity on a further 5,500 3G sites. The company will also trial 4G Voice Over LTE (VoLTE) which will offer call-quality which will be much higher than current 3G calls due to the amount of extra data that can now be transmitted.
Olaf Swantee, CEO of EE, said: "While we consistently outperform on the standard UK benchmark for voice call quality and reliability, I don't believe the benchmark is right. I think the UK mobile industry can do better, and we intend to improve the experience for our customers, taking our quality and reliability to levels to those achieved by other operators across Europe.
"This year, we have been focusing a large amount of our activity and investment on offering consumers the most reliable, highest quality phone call experience. I'm proud to say that we have reached our highest ever call success rate - 99.2% - while carrying over one billion calls every week. But we can go even further.
 Looking to find out more about VoLTE?